Insider Series, Member Spotlight
Eileen Fisher
Q: Tell us how Remade In The USA won the EILEEN FISHER Social Innovators Awards?
Remade in the USA was the name of the final Capsule collection made by the three winners of the Eileen Fisher x CFDA Social Innovator Award.
Eileen Fisher partnered up with the CFDA (Council of Fashion Designers of America) to create the EF x CFDA Social Innovator Award, which was a competition open to 60 universities across the USA to invite three recent graduate students for a one year fellowship at EILEEN FISHER to figure out a solution for the damaged garments that are returned by customers through the brand's take back program.
The three winners were: Lucy Jones, Teslin Doud & Carmen Gama. They were tasked with finding a profitable, scalable and beautiful solution for all these garments. During their fellowship they rotated through all the different departments of the company to get a 360 view of their operations and values. Once the rotations were over, they ventured to play and experiment with the mountains of clothing stored for them to find a solution. They came up with a system with the capability of scaling the production of making new clothes out of old damaged clothing. The final proposal was the
To fully move away from materials Remade in the USA capsule collection which debuted at a pop up store in Brooklyn in July of 2016.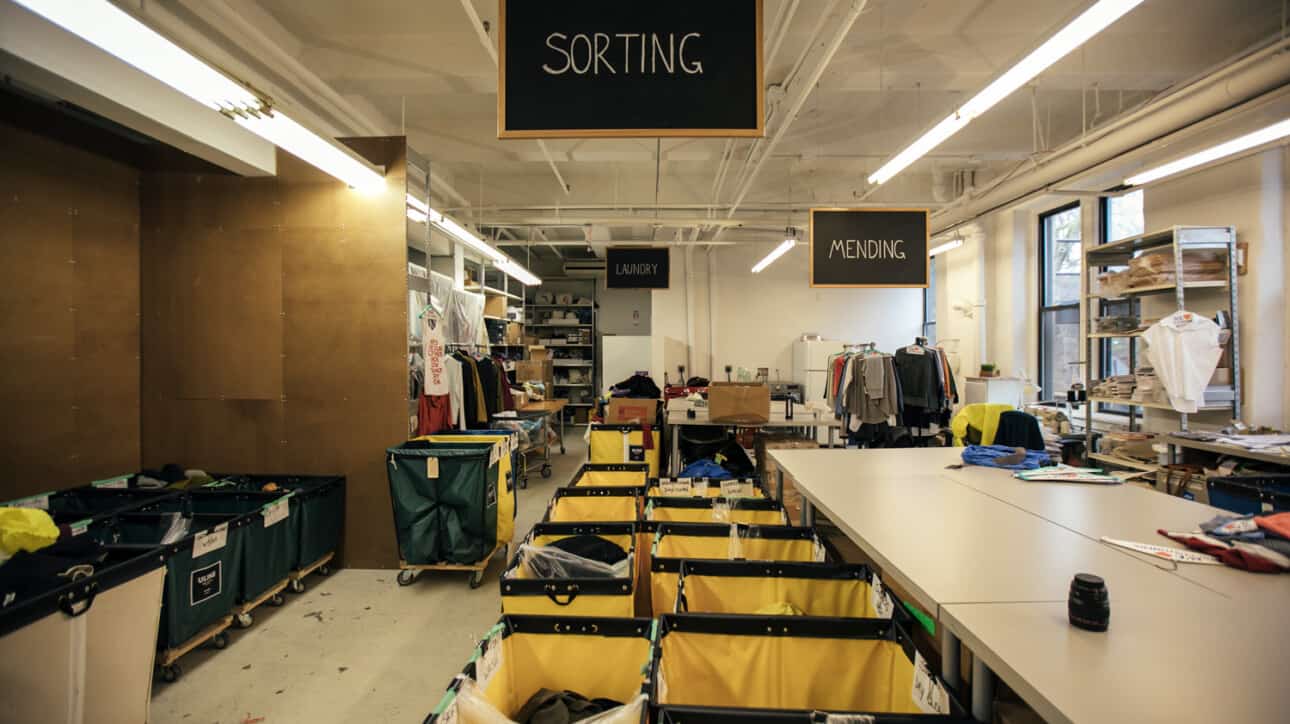 Q: How has EILEEN FISHER benefited from the Awards?
This project puts EILEEN FISHER on the path to becoming a zero waste company and helps us achieve the Vision2020 goals.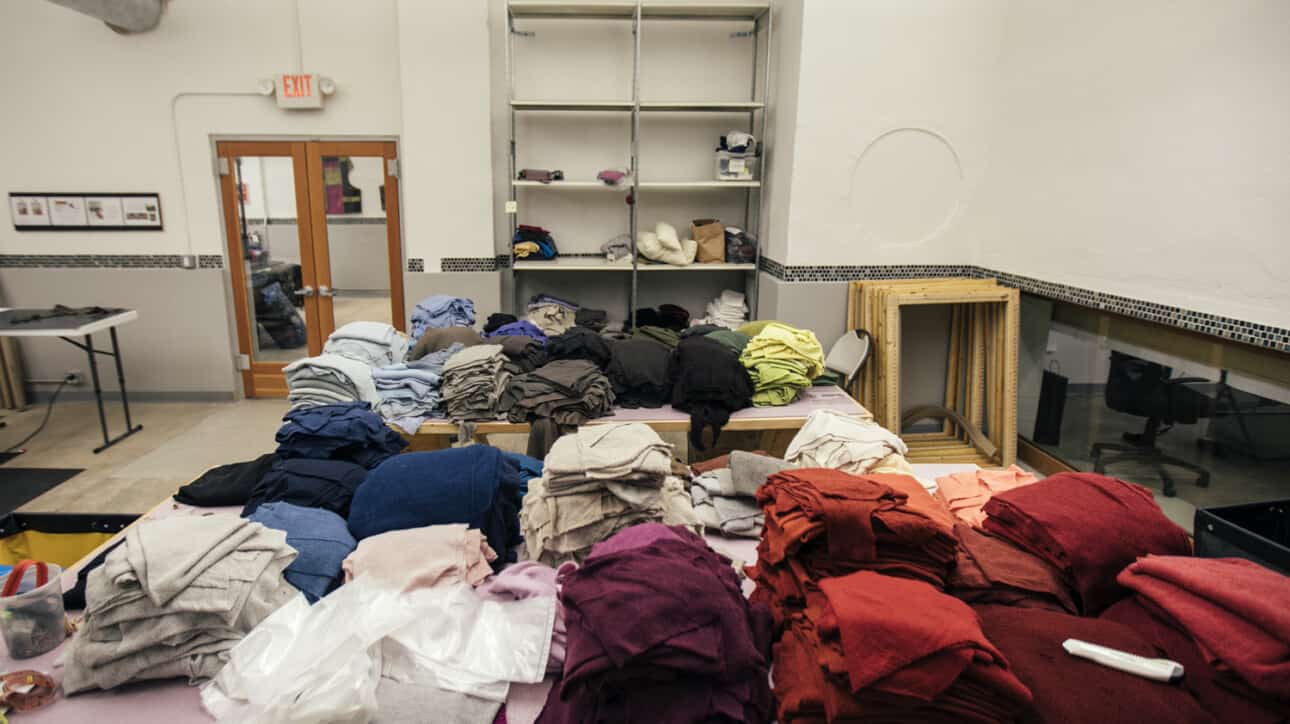 Q: Is this the beginning of a radically different business model?
There are two ways to answer this question: for EILEEN FISHER and for the apparel industry at large. In terms of EILEEN FISHER, we do see this initiative as one that could ultimately lead to a truly circular business model. This means that, at some point in the future, all garments we manufacture would ultimately be returned for resale, repair or remaking into new products. Of course, achieving this vision depends on many things: (1) All customers would participate in this program by eventually bringing their previously-worn EILEEN FISHER items back to our store; (2) All EILEEN FISHER garments will be designed for disassembly and reuse; (3) the company will have the infrastructure in place to accommodate the volume; and (4) all the components of our garments (i.e. zippers, thread, buttons) would be reusable.
In terms of the apparel industry, this is where the real impact happens. If the majority of apparel brands were to aim for circular and find ways to incorporate it into their own business models, then we will have a chance of making a real dent in the volume of textile waste on this planet. We are making a sincere effort to prove the viability of this model. Other companies will also need to take a leap of faith.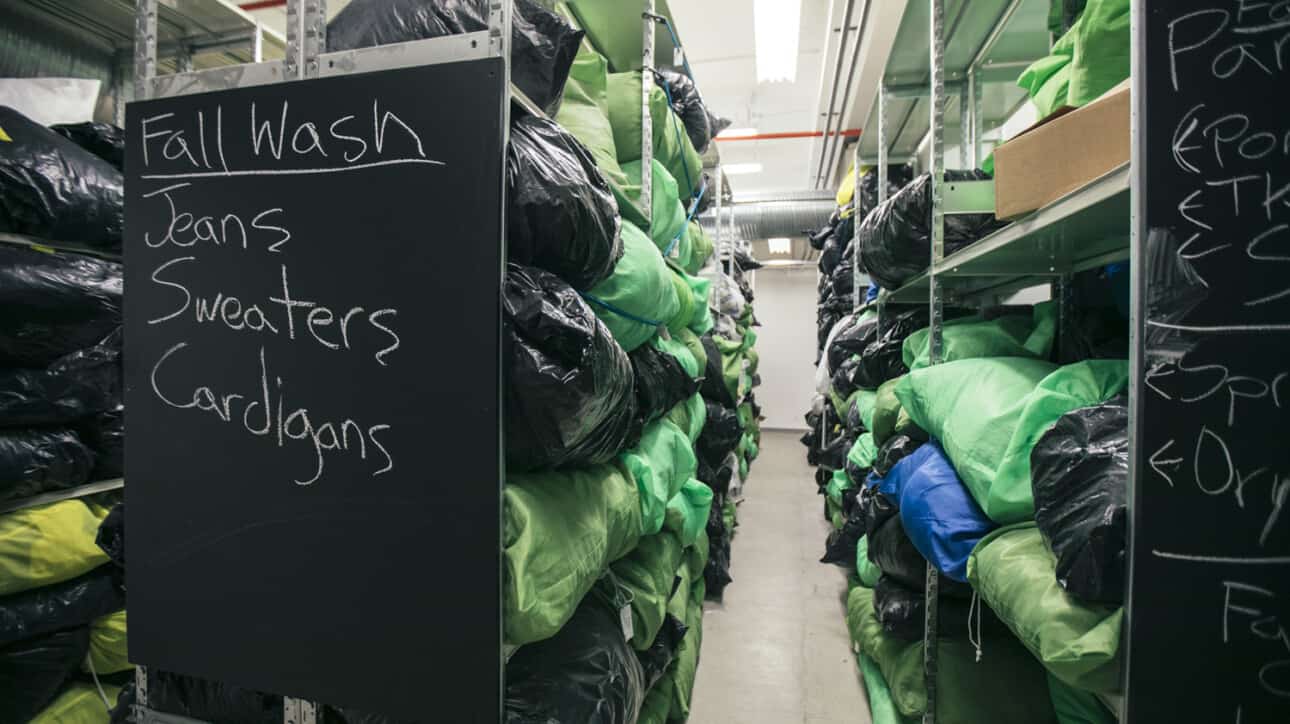 Q: How important is it to keep operations local?
Keeping this effort local is certainly desirable. It doesn't make sense financially or environmentally to ship used clothing around the globe (again) in order to remake it into something new. A network of local remanufacturing operations provides jobs, strengthens the local economy and reduces carbon emissions. That said, this could be a new commerce opportunity for developing countries that currently receive boatloads of unwanted used clothing.
Director of Social Consciousness & Carmen Gama, Remade Director,
Website:
https://www.eileenfisher.com/behind-the-label-overview