2023, Our Experts
Taking a Holistic View of Impact Measurement Through our LCA+ Approach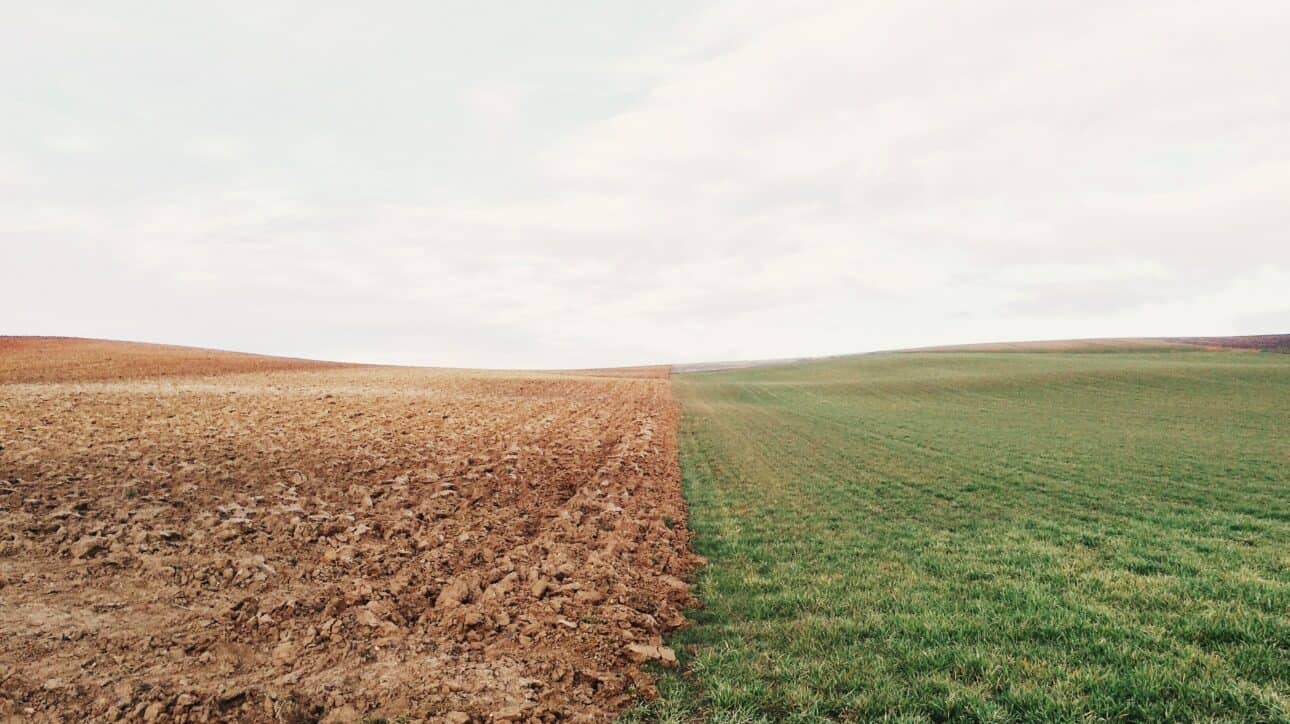 Our Senior Manager of Impact Data, Eleni Thrasyvoulou, provides an overview of Textile Exchange's "LCA+" approach – a holistic way of assessing and tracking impact.
In the fashion, textile, and apparel industry today, Life Cycle Assessment (LCA) data is theprimary method for understanding environmental impacts at a broad scale. As the name suggests, LCAs look at fibers, products, and services throughout the whole life cycle.
For example, if we were to apply what's called a "cradle-to-grave" LCA methodology to a cotton t-shirt, the study would start with the cotton farming and harvesting, then onto theraw material processing, t-shirt manufacturing, transportation, warehousing, and delivery to the consumer. Finally, we would investigate the t-shirt's use phase and its end of life; for example, how it is washed, dried, and disposed of. Studies may account for less or more stages, which would be called "cradle-to-gate" or "cradle-to-cradle".
At present, LCA methodology does have limitations. For example, LCA studies are static, meaning they only measure impacts at a single point in time, making it challenging to use them for tracking progress. Secondly, LCAs often average impacts across geographies so they may not represent the context-specific differences between locations. Thirdly, LCA studies typically only measure a specific set of impact areas, such as greenhouse gas emissions, water, and waste.
This is why we need to expand our approach to the use of impact data. Textile Exchange's Climate+ Strategy states that we will guide the industry toward a 45% reduction in greenhouse gas emissions by 2030, while driving positive change across a holistic range of additional impact areas. But how exactly can we track progress on all of this?
This is where the concept of "LCA+" comes in: our approach to impact measurement that goes beyond "carbon tunnel vision", to also account for biodiversity, soil health, water, animal welfare, and livelihoods.

Due to the complex nature of these areas, it may not always be possible to quantitatively assess impacts today. However, we can at least strive to include qualitative assessments, to provide greater contextual understanding of the interdependent impacts associated with a fiber, material, or product. We also take this approach with our impact tools, which will become publicly available this year: the Preferred Fiber Material Matrix and the Global Fibre Impact Explorer.
Leveraging existing methodologies for climate and nature

There are a variety of different methods, indicators and metrics that can be used to measure impacts across water, biodiversity, soil health, animal welfare, and livelihoods. Instead of reinventing the wheel, we believe that collective, collaborative action is the best path to achieving our goals. For that reason, we are looking to align with the organizations leading the way in the development of measurement and target-setting methodologies.

When it comes to impact areas related to "nature", we are looking to the Science Based Targets Network (SBTN) Science Based Targets for Nature initiative, which is developing methods for water, land, and biodiversity. We are also tracking the work of the Soil Health Institute and their soil health assessment methodology.

We are actively involved in the SBTN Corporate Engagement Program and have taken part in the consultation process of its freshwater and land methods. Our plan is to adopt these methods wherever possible.
Industry tracking and target setting is a starting point, but we need to track progress on the ground too

Textile Exchange's LCA+ approach considers multiple levels of impact measurement.

On one hand, we need to understand the impact of our industry as a whole. This includes tracking industry aggregate progress year-on-year and working towards shared targets that align with global goals. We believe that "impact" for the fashion, textile, and apparel industry related to sourcing of raw materials and fibers is about maximizing beneficial outcomes as well as minimizing negative impacts.

In addition to this, the Textile Exchange Materials Benchmark allows us to see how a subset of leaders are performing in their sourcing of preferred materials. Using information submitted through the Materials Benchmark, we can use LCA data to establish an estimate of the aggregated greenhouse gas and water impacts of participants' raw materials and fibers sourcing. This provides us with two lenses of industry impact tracking – the industry as a whole, and Material Benchmark participants. Using these views, we can begin to track progress against global targets.

But what about the impacts happening on the ground over time? How do we collectively track these? This is where place-based impact assessments come in.

To establish where data should be collected on the ground, we plan to identify "hotspots" of fibers and materials by sourcing geographies, volumes and impacts globally. Within these hotspots, we'll seek to gather impact data, leveraging information already being collected wherever possible, and taking a thoughtful, producer-led approach to any additional impact data needs.

This approach will allow us – and our members – to have a clearer view of the positive actions being taken by producers, as well as to assess overall industry progress against impact targets and areas for improvement and investment. Unlike greenhouse gas emissions, other impact areas such as biodiversity and soil health are context-specific – which means that primary, on-the-ground data collection is needed.

We're currently developing our strategy for impact data collection and place-based impact assessment and will share more on this soon.
Keeping track of progress
In 2022, Textile Exchange launched its Climate+ dashboard, starting with progress reporting on greenhouse gas emissions reduction as well as an initial hotspot assessment for water consumption and eutrophication impacts. Additional LCA+ impact data will be collected, calculated, and available.
Want to get involved?

To address key data gaps, in 2023, Textile Exchange is leading LCA studies for thefollowing fibers and materials: cashmere, Responsible Wool Standard (RWS) wool, Responsible Mohair Standard (RMS) mohair, leather (bovine, ovine, and caprine), cotton (organic, conventional, regenerative practices and recycled), and polyester (recycled and virgin).

Critically, all of these studies will include assessment (either quantitative or qualitative) wherever possible of LCA+ impact areas, including biodiversity, soil health, animal welfare, and livelihoods. The final studies and results will be made publicly available in LCA databases currently used by the industry.

This is an opportunity for our industry to come together around the common goal of improving impact data. If you would like to contribute financially to one or more of these studies, or if you are a stakeholder that may be able to support with data collection, please get in touch with Eleni Thrasyvoulou, Impact Data Senior Manager.

We'll also be launching a dedicated space on The Hub for impact data and measurement practitioners to connect and collaborate. If you're interested in joining this community, please contact Felicity Clarke, Impact Data Senior Analyst.