2021, Insider Series
Fairtrade Foundation
Can you sum up Fairtrade in a nutshell for us?
Fairtrade changes the way trade works through better prices, decent working conditions, and a fairer deal for farmers and workers in developing countries. This change enables them to have more control over their lives and decide how to invest in their future. As a leader in the global movement to make trade fair, Fairtrade supports and challenges businesses and governments and connects farmers and workers with the people who buy their products.
What is your main focus at the moment and what are the highlights from your work over the past year?
Like everyone, the biggest focus for us has been the pandemic, and to support Fairtrade producers in managing the crisis. In May 2020 Fairtrade announced a "Fairtrade Producer Relief Fund" and the establishment of a "Fairtrade Producer Resilience Fund" in response to the global COVID-19 pandemic, with initial investments of €3.1 million. The Fairtrade relief fund was launched for immediate assistance: to keep farmers and workers safe and operations running. On the other hand, the Fairtrade resilience fund was created for long-term measures (such as adjusting business models or diversifying) to achieve a more solid economic recovery. 
These funds have been used for various for activities over the year ranging from food distribution to solar power, and have benefitted more than 900 producer organisations across 57 countries. For example, cotton producer organisations in Central Asia are setting up a small sewing unit where the women from the cooperative will be employed to sew cotton medical masks and gowns. Apart from ensuring the health and safety of the farmers and workers, the project will also generate employment for female members and provide them with the opportunity to earn an additional source of income to support their families during the pandemic. On the same site, a warehouse will be constructed for the cooperative to use. 
We secured additional funds to support cotton farmers in India with food and income security.
This project ran in 2020 in Madhya Pradesh, Gujarat and Tamil Nadu and provided farmers with cotton seeds, agricultural inputs and technical training to support ongoing sustainable cotton cultivation during the pandemic. Packets of non-GMO cottonseeds and organic inputs (Neem Oil; nimbecidine etc.) were distributed to farmers, across the three regions. Farmers also received packets of vegetable and crop seeds (millet, moong pulse, sesame) and training on cultivating vegetable gardens to provide additional food security for their families and diversify their production. This activity provided security, protection and additional incomes for farmers.
15 biogas units to support farmer households across 5 communities in Madhya Pradesh are also under construction.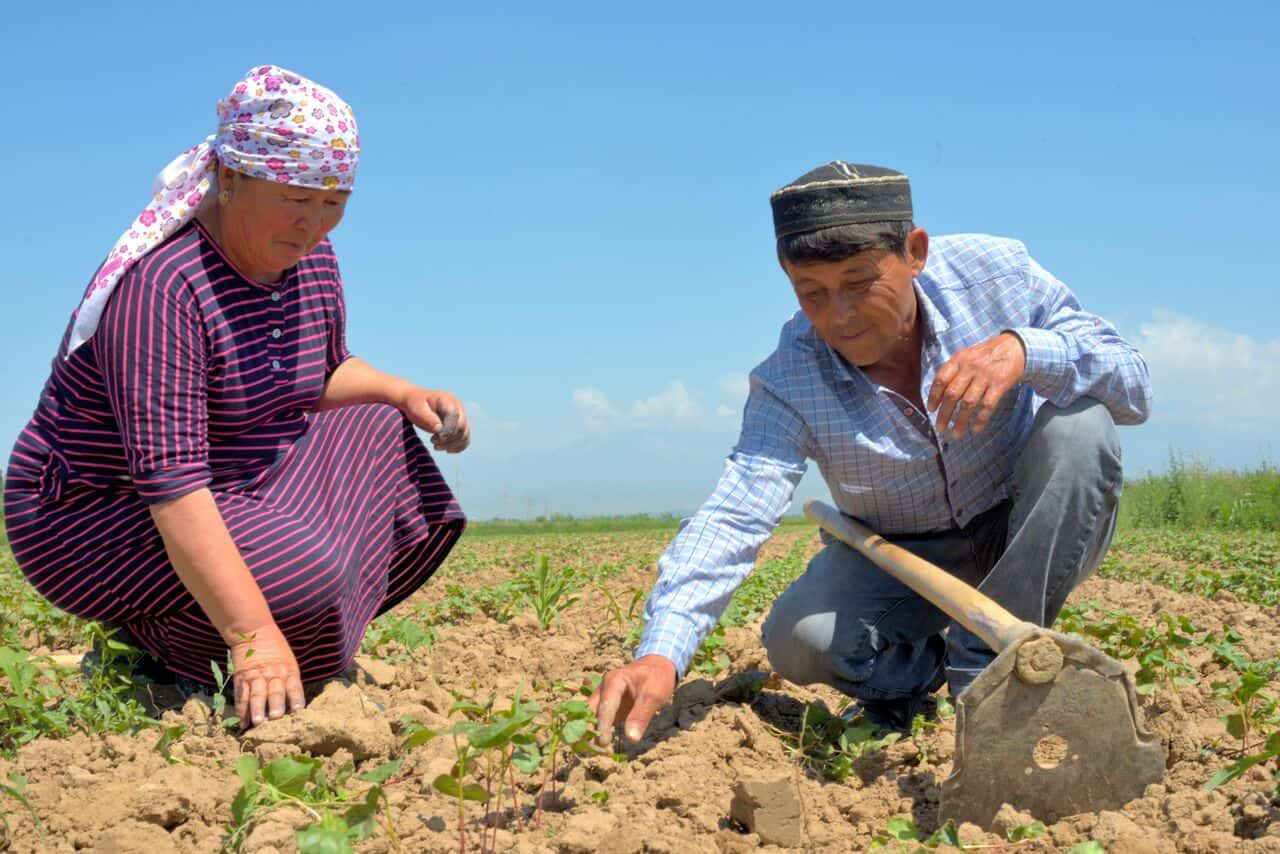 How does Fairtrade work with the organic cotton sector?
Organic has always been important for Fairtrade and for the last 28 years we have supported farmers in conversion during the transition to organic farming. Fairtrade has a higher minimum price for organic cotton, thus incentivising organic farming practices. The Fairtrade premium also helps farmers overcome the challenges of the transition phase. More than 75% of Fairtrade Cotton is also certified organic. Fairtrade and organic complement each other and are the best business case for the farmers. The Fairtrade Premium goes to Producer organisations and they themselves decide how to use it. In the last few years, we have seen that the producer organisations tend to spend more than 70% of their premium on organic inputs and improving agricultural practices. We have also been running non-GM seed hybridisation and multiplication projects in India Kyrgyzstan and Tajikistan. Additionally, we have a small project running to help 'in-conversion' farmers. More and more Fairtrade farmers are transitioning to organic practices. We are also reviewing a potential additional organic price differential for cotton farmers in India.
What are you doing that embraces Textile Exchange's Climate+ vision and the interconnected issues of climate, water, soil health, and biodiversity?
Fairtrade has a multi-pronged approach to climate. At the Producer level, we have been engaging in trainings to better equip and prepare them to mitigate and adapt to the climate change that they are facing. We have climate academies set up in the three continents of Africa, Asia and Latin America and have tailored training projects in some instances. 
Fairtrade also has a climate standard in order to support smallholders and rural communities to produce Fairtrade Carbon Credits and gain access to the carbon market. The Fairtrade Climate standard  is part of Fairtrade's climate change programme, which covers support for climate adaptation, credible emissions reductions in all parts of the world and producer-driven advocacy. Through the Fairtrade Climate Standard, carbon projects work for the people who need them most by giving them access to better prices for carbon credits and allowing them to play a more active part in developing and implementing projects. This encourages farmers to use better practices and receive a fair price for the carbon credits that they have generated. We are also measuring the carbon footprint of credit commodities so that we can plan the right intervention that is beneficial for the producers and the businesses will source varied products. 
At a policy level, we have been advocating for policy changes that would ensure governments and businesses in the north are made more accountable for their own emissions and stop dumping them in poorer countries. Lastly, we are working on educating consumers by engaging them in the climate conversation. Our overall theme is justice – namely that there is no climate justice without trade justice, bringing in the conversation about the need for living incomes and wages.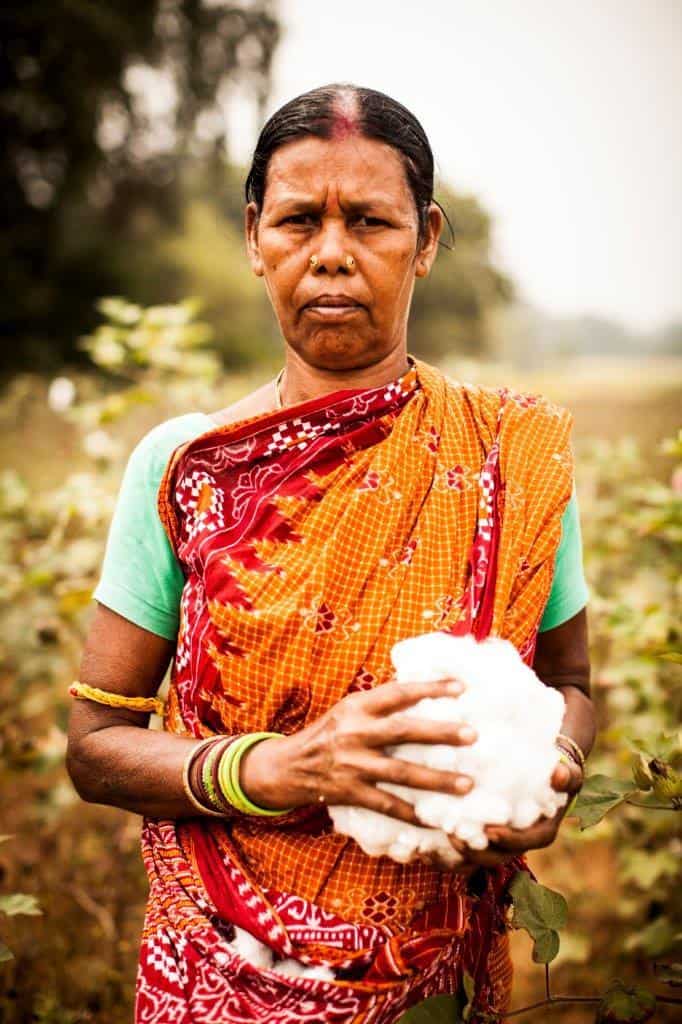 What are the areas of impact you are working on and how do you measure this impact?
Fairtrade has always had a holistic approach to development using an empowerment model. Farmers are at the centre of everything that Fairtrade does. We have strong social, environmental and economic requirements for the producers themselves and the businesses who source Fairtrade products. 
As a founding member of the Global Living Wage coalition, we support the development of living wage benchmarks for specific countries and regions. These benchmarks help us to see the gap with current wages and find solutions together with employers, workers, buyers and retailers. The Fairtrade Minimum Price and Premium provide important price protection and additional funds to farmers and workers. Fairtrade cooperatives can choose to pay out a share of Premium funds to members, in order to boost incomes. Collective Premium projects lower workers' expenditure on health, housing and education. There is much more work to be done. Fairtrade has developed the concept of a Living Income Reference Price, which indicates the price needed for full-time farmers with adequate, sustainable productivity levels to earn a living income. We are raising our voices to bring attention to this issue with other committed partners, and encouraging actions by governments, companies and consumers that will make progress toward farmers and workers earning a decent living.

 

We are strengthening our work on

human rights

. We have recently put out a

publication

on Fairtrade's approach to mitigating human rights violations in global supply chains.
Fairtrade is helping to challenge the gender gap, enabling women to stake their claim and succeed on their own terms.

Fairtrade

Producer networks are rolling out women's schools of leadership, enabling women to learn business, negotiation and finance skills. Many of these women go on to take on leadership and committee positions within their cooperatives and communities. For example, the Women's School of Leadership in Central Asia provides practical training in skills such as finance, negotiation and group decision-making, and creates awareness of gender equality. The school also trains men, helping them better understand the challenges women face, become role models themselves and promote gender equality in their communities. Thirty Fairtrade farmers (25 women and 5 men) from Central Asia participated in the first workshop, from Fairtrade organizations growing cotton and walnuts. The school will be replicated in Indonesia and India in the next few months, with over 100 Fairtrade producers from across South and Southeast Asia. It is a yearlong programme, with a total of 10 modules and around 30 in-person sessions planned.
The Fairtrade Monitoring, Evaluation, and Learning (MEL) programme collects regular monitoring data from all producer organizations holding Fairtrade certification. As such, regular monitoring covers all products and all countries where certified producer organizations are present. In addition to this, household and community level data collection for a sample of producers has been integrated into the regular monitoring system. The focus of global monitoring is on essential output indicators with all certified organizations and the monitoring of key outcome/impact indicators with a sample of producers. We are further strengthening our impact data collection and its communication. We along with a few other cotton and coffee initiatives are also piloting the methodology of the Iseal Delta Framework. We intend to trial these indicators for an initial round of data collection this year.

 
Senior Cotton & Textiles Lead
Website:
https://www.fairtrade.net/
Central Asia|Northern Europe|South Asia|Sub-Saharan Africa