Fairtrade changes the way trade works through better prices, decent working conditions, and a fairer deal for farmers and workers in developing countries. This change enables them to have more control over their lives and decide how to invest in their future. As a leader in the global movement to make trade fair, Fairtrade supports and challenges businesses and governments and connects farmers and workers with the people who buy their products.
Please can you provide an update on a specific project you are working on?
We have now launched the second phase of our non-GM seed hybridization project in India. Fairtrade is working in partnership with Pratibha Syntex, and TRAID funds the project. The objective is to develop new non-GM hybrids that have the cotton fiber parameters that the fashion and textile industry needs. The resulting seeds will be commercially produced and made available to farmers. The breeding program has already produced some strong results following the initial pilot phase when around 1,500 cotton farmers were given access to 9,200 organic seed packets produced by their own co-operative. The second phase of the project will see the development of new parent lines and share learnings more widely across the sector.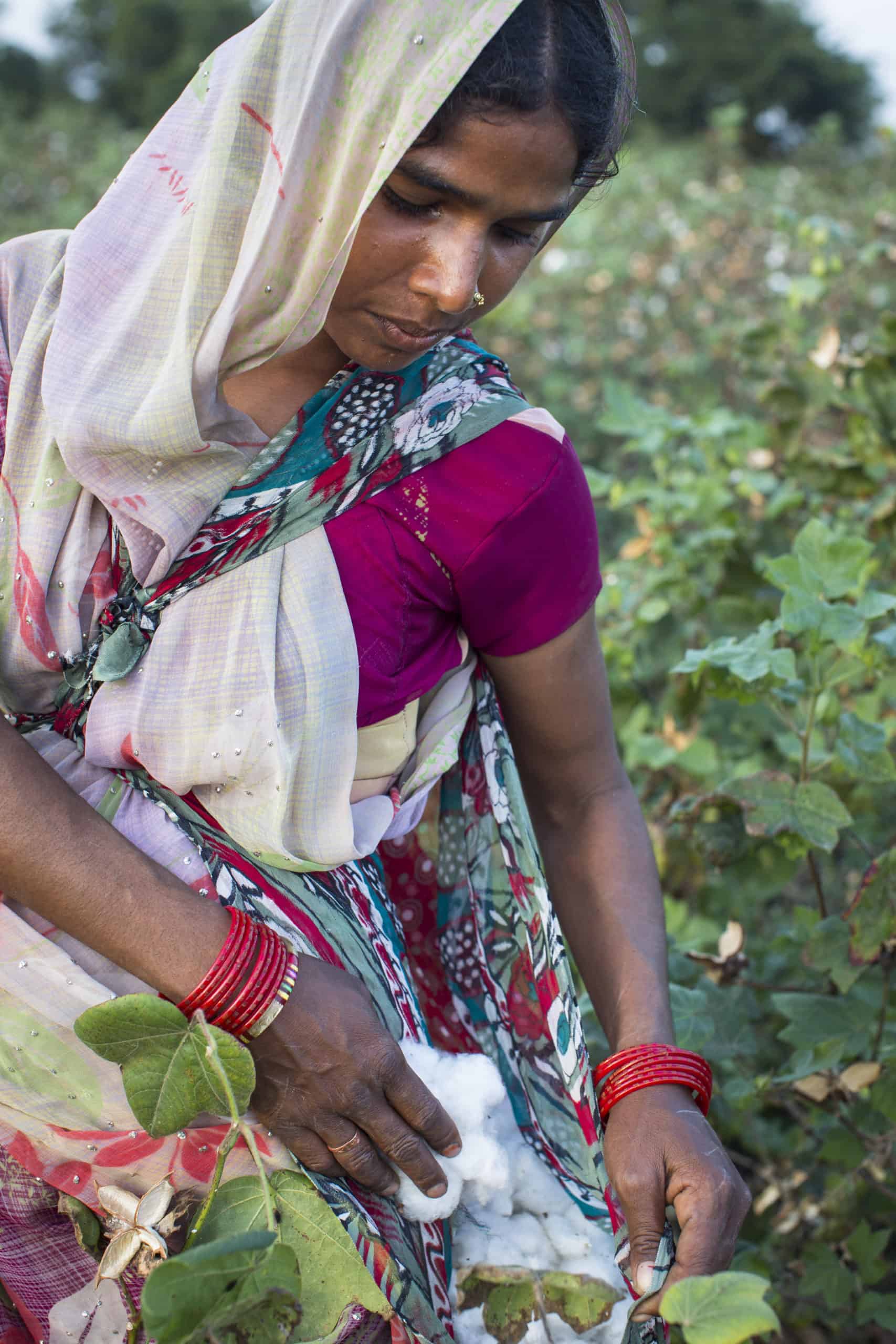 How is your project / initiative contributing to the Sustainable Development Goals?
While Fairtrade has a direct and indirect impact on all 17 goals, we have prioritized the eight goals which are most closely linked to our work. Goal 1 is central to Fairtrade's mission. All of our work stems from this overarching goal, as we seek to ensure that trade enables smallholder farmers and workers to earn a decent living and have a brighter future for themselves and their families. The other goals are 2, 5, 8, 12, 13, 16, 17. Fairtrade is also having an impact in many of the other areas, e.g., the Fairtrade Premium has been used by producers to fund schools, healthcare, and clean drinking water for their members and their communities (Goals 3, 4 and 6). Find out more at- https://www.fairtrade.net/issue/sdgs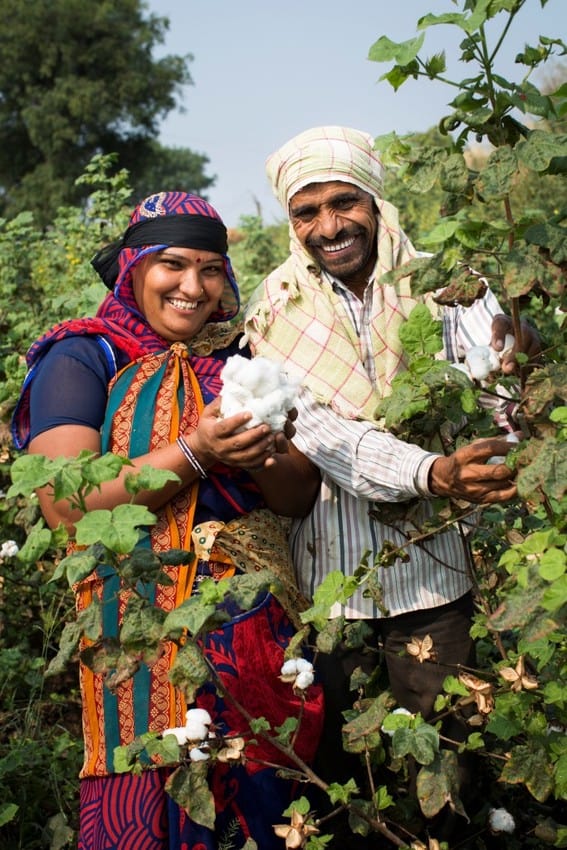 How does Fairtrade work with the cotton sector?
Fairtrade and organic are two different but complementary approaches. Fairtrade Standards cover many environmental aspects, but our primary focus is on better terms of trade for farmers and workers. Fairtrade's unique benefits, such as stable prices and funds for development, bring the stability and investment that is often needed to convert to organic. Fairtrade promotes organic agriculture and supports producers to convert to organic, for example, through their Fairtrade Development Plan, or by investing the Fairtrade Premium in converting to organic farming as turning to organic takes time and money. Fairtrade also sets higher minimum prices for organic produce. About 75% of Fairtrade certified producers are also organic certified.
What are the areas where improvement is most needed (either in your specific work, or in the sector as a whole)?
What is essential is to have a holistic approach. The sector has spent many years focusing on the environmental criteria of cotton farming. The sector shall not be truly sustainable until we address the three pillars of sustainability; social and economic impacts along with the environmental ones. About 70 percent of the world's cotton comes from smallholder farmers, most of them having an average of 2 hectares of land. They are not able to even recover the cost of their inputs due to various external factors. These farmers and families deserve decent livelihoods, and the sector needs to recognize the same.
What is next for Fairtrade?
In 2017, Fairtrade developed its Living Income Strategy, with a roadmap for making tangible progress towards living incomes. Fairtrade has made significant strides in moving the Living Income Strategy forward, having set Living Income Reference Prices for cocoa in Ghana and Côte d'Ivoire and vanilla in Madagascar and Uganda. Similar groundwork for coffee, in various origins, has started. We are initiating living income pilot projects and stepping up our efforts in advocacy and campaigning for the same. As fears of a long-term economic downturn increase, a living income – defined as enough to cover essential needs such as food, water, housing, health care, and weather unexpected events – becomes more relevant than ever.
What are some of the main adaptation measures being used by your project in the face of climate change?
Fairtrade's unique, two-pronged approach helps farmers become more resilient to climate change, while, at the same time, allowing businesses to reduce their carbon footprint. The Fairtrade Climate Standard underpins all this. Firstly, farmers and producers can spend the Fairtrade Premium on projects such as tree planting, irrigation, crop diversification, and clean energy, which contribute to the global fight against climate change. Secondly, Fairtrade Carbon Credits enable these producers farming to benefit from access to carbon finance. Farmers get a double benefit because they get a minimum price to cover the costs of their project, and they can use the Fairtrade Premium on every credit sold to in the market.
Senior Cotton and Textiles Lead
Website:
https://www.fairtrade.net
South Asia|West Africa|Western Europe