Insider Series
Himalayan Wild Fibers
By producing a beautiful textile fiber from a wild-growing, regenerative plant — Himalayan Nettle — HWF provides much needed cash income for some of the world's poorest families, subsistence farmers in Himalayan mountain villages. Our impact at scale will reach thousands of families bringing tens of millions of dollars into these communities. We do this while helping to mitigate climate change and protect forests and biodiversity.
Q: What is your main focus at the moment?
Our main focus is always fair trade. However, to generate our fair trade benefits we must sell fiber, and to do this we must have fabric to show customers. So that is our main focus now, to partner with responsible mills to develop a couple of high quality sustainable fabrics incorporating Himalayan nettle. We are working on a denim and investigating Tencel and organic cotton blends. Look us up in 6 months to see what we have developed!

Q: What's unique about the work you do?
Our company is unique in that it was founded as an economic development venture, generating fair income to combat poverty by producing a light, lustrous, long fiber that is also perfectly sustainable. Our fiber is regenerative in that it grows wild and harvesting improves its health, allowing annual regrowth and root strengthening, all with no inputs.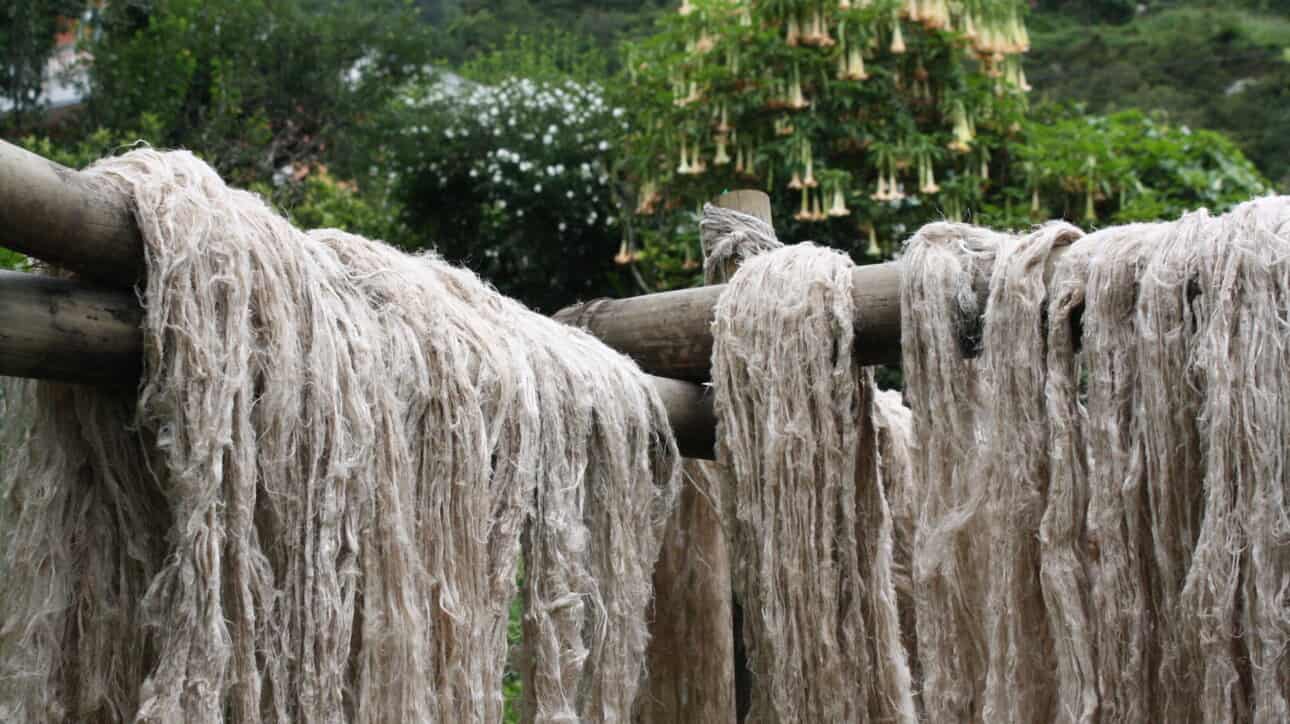 Q: What inspires and excites you to produce/use/work with this particular fiber/material?
Through our work we will improve the lives of thousands of families. This is the cornerstone of our mission. And we can do this while also helping the forest. Not many products have such a perfect sustainability profile.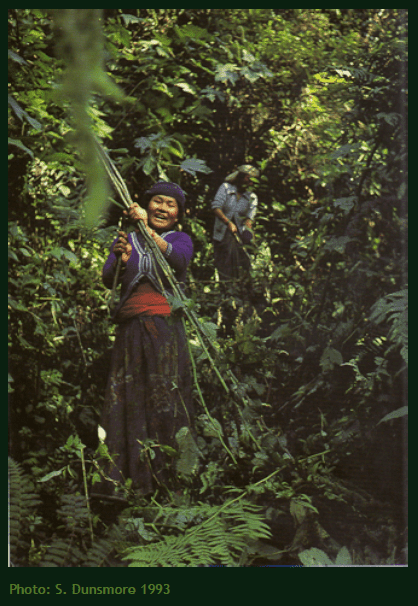 Q: What are the biggest challenges you face in your work?
The industry is looking for s silver bullet to address unsustainable cotton and petroleum fibers. As TE knows, the answer is not a single fiber, but a portfolio of fibers that will facilitate the decline in global use of unsustainable fiber. HN is in the portfolio, a niche fiber with a very unique profile. Bringing HN into a brand's portfolio of fibers will help to increase their sustainability profile. As long as brands are looking for one fiber, they will miss this opportunity. We are looking forward to this perspective changing and TE's work is supporting that shift.
Q: Does your project / initiative have any specific goals or targets for the next year?
Our goal is to be able to satisfy all the interest expressed in Himalayan nettle with some high quality fabrics, produced by partners in the value chain. We always welcome help in this, help in developing yarns and then fabrics that are based on high sustainability criteria.
Q: What are the top three priority SDGs being addressed by your project / initiative?
#1 No Poverty.
#8 Decent Work and Economic Growth.
#13 Climate Action
Website:
https://www.himalayanwildfibers.com/