Reports
Organic Cotton Market Report
ABOUT
We're helping the industry access meaningful data on the production of different materials.
The Organic Cotton Market Report provides a unique analysis of key data and emerging trends in organic and in-conversion cotton production. Each year, we share data from the previous harvest season in every producing country to create a complete picture of global supply.
GOALS
Sharing data helps the industry discover sourcing opportunities and address challenges.
The Organic Cotton Market Report collects data from government agencies, certification and accreditation bodies, and independent organizations. By sharing this data, we give the industry a framework in which to identify opportunities, adversities, and irregularities by geographical context, helping us get to the root of their causes.
Download the Report
Our Organic Cotton Market Report is freely available to all.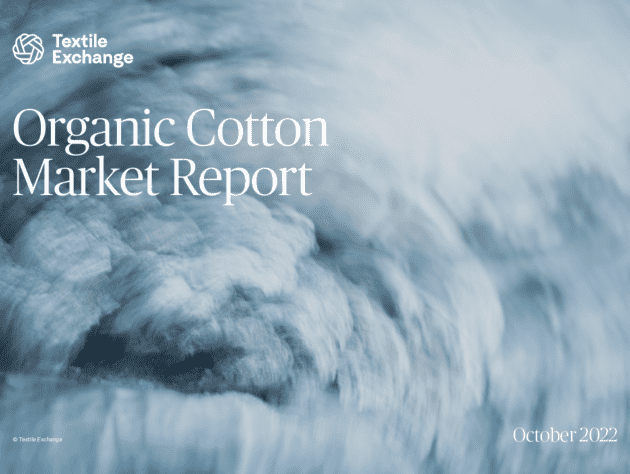 Access the Insider Series and Member Spotlights
Each year, during the preparation of the Organic Cotton Market Report, we interview stakeholders from across the global supply network to seek unique insights from their work in organic cotton. Quotes from the interviews are shared in the report, but you can read the full interviews online in our Insider Series and Membership Spotlight.
Connect Directly with Producers via Our Organic Cotton Producer Directory
Another tool that accompanies the Organic Cotton Market Report is the Organic Cotton Producer Directory, launched by Textile Exchange in 2020. The Directory allows users to search for producers based on specific criteria and contact them directly for more information.
FAQs
If you have any questions about the Organic Cotton Market Report, please look at our FAQ page. If this doesn't answer your question, you may get in touch with us.
Partnership Opportunities
The Organic Cotton Market Report is the only source of global data on organic cotton production. It helps the industry to measure progress towards global goals and supports companies in their decision-making. To help us continue publishing the report as an open-source document, we are looking for partners to support this work.
If you are interested in learning more about the opportunities available, please get in touch with materials@textileexchange.org.