Reports
Regenerative Agriculture Outcome Framework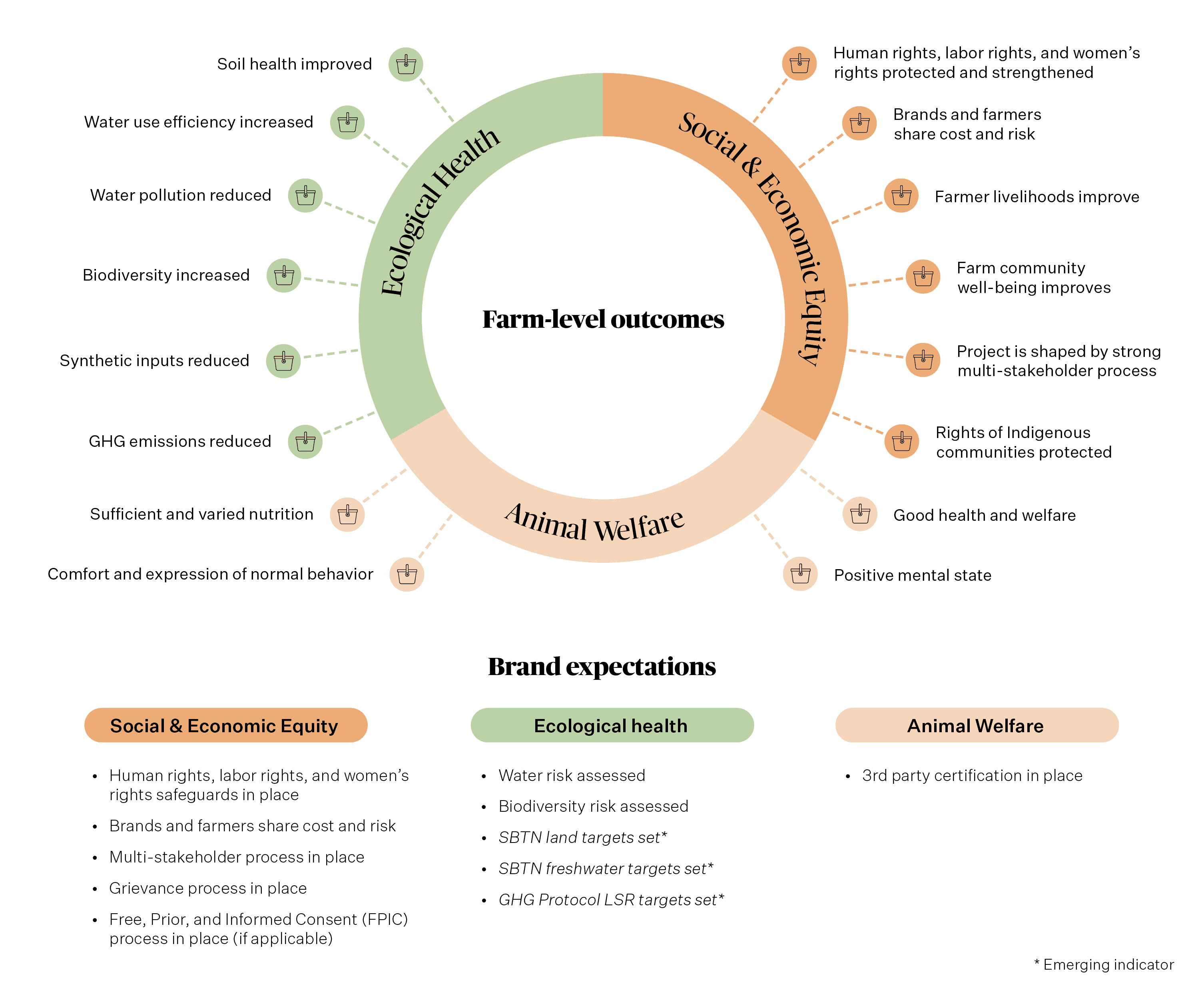 Textile Exchange's Regenerative Agriculture Outcome Framework lays out the key indicators that make for a regenerative system – encouraging collaboration by including expectations for both brands and growers.


Sponsored by CottonConnect, J.Crew Group, and Kering, the Regenerative Agriculture Outcome Framework aims to help the fashion, textile, and apparel industry align on outcomes for assessing the holistic benefits of regenerative agriculture. It is designed to respect the inherent place-based nature of these agricultural systems while shifting the industry's focus from the avoidance of negative outcomes to the achievement of measurable, beneficial ones instead.
This open-source, fully documented framework draws on rigorous research and synthesis of work from other outcome frameworks, related sector methodologies (such as Science Based Targets for Nature and the GHG Protocol), and scientific literature. Most importantly, it respects and centers local farm community knowledge.
The framework is designed to be applicable worldwide in cropping, grazing, and agroforestry systems and to assess outcomes across a range of fibers, farm scales, and geographic contexts. It includes a specific focus on smallholder farmers and resource-limited farming. One of the framework's defining principles is that brands must collaborate on outcome measurement with growers.
DOWNLOAD
Dive into the full framework
Identifying which indicators represent regenerative outcomes
In 2022, Textile Exchange released the Regenerative Agriculture Landscape Analysis. This landmark report helped us establish a clear position on the key categories of indicators that textile value chain partners should be using to assess whether a project or program is following a regenerative approach and, importantly, whether it is generating beneficial outcomes over time.
Now, our Regenerative Outcome Framework takes this a step further by providing a common reference point to set that work in motion. We believe that creating further alignment on which indicators to track, and laying some initial groundwork on how this might be done, is a critical step to speed progress on regenerative agriculture in a way that supports farm communities.
Rather than providing a list of boxes to tick, we are offering a flexible, context-adaptable framework for outcome measurement. It reflects the consensus outlined in the Regenerative Agriculture Landscape Analysis that regenerative agriculture cannot be defined in a single standard. It also answers the call for the industry to take an approach that includes the development of equitable partnerships with farming communities.
REPORT
Read the Regenerative Agriculture Landscape Analysis
The Regenerative Agriculture Landscape Analysis provides the fashion and textile industry a resource to credibly understand, implement and describe the benefits of work in this space. It emphasizes regenerative agriculture's roots in Indigenous and Native practices and promotes a holistic approach that puts humans and ecosystems at the center.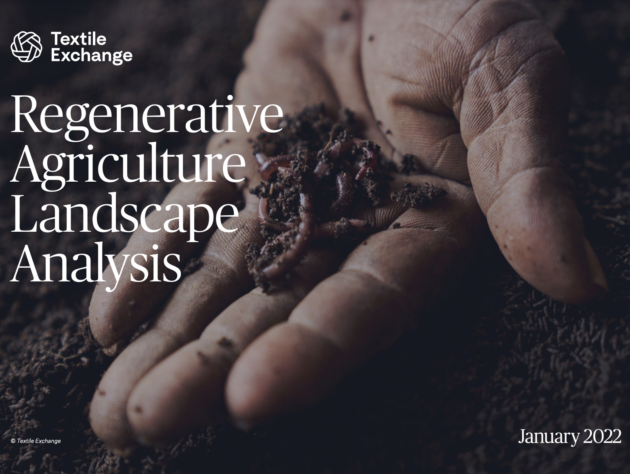 A key principle of the Regenerative Agriculture Outcome Framework is that producers are not expected to bear responsibility for monitoring for regenerative outcomes on their own. To emphasize the sharing of this work, we have organized indicators into farm-level and brand-level categories. We also include a section for fundamental brand-level expectations that should be in place before projects or programs are considered, or claimed, to be regenerative.
We have developed this first pilot version through a rigorous, research-based, and collaborative process, and Textile Exchange Round Table Working Groups will begin testing it from summer 2023. Additional companies, project developers, and farm groups are also welcome to test the framework and help us refine it in future versions.
Contact regenagcop@textileexchange.org for more details and to be involved.