Insider Series
Naturepedic
Q: WHAT IS YOUR PROJECT OR INITIATIVE?
Naturepedic specializes in the design and manufacture of organic state-of-the-art mattresses, mattress pads and toppers, pillows, bedding, and more for babies through adults. Our goal is to keep dangerous chemicals and toxic substances out of the home as well as promoting organic and sustainable lifestyles.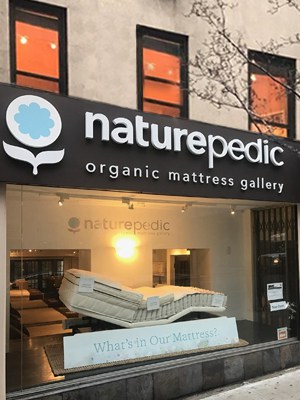 Q: WHAT INSPIRED YOUR TEAM TO EXPLORE THIS?
Horrified to discover the state of the baby mattress industry when I shopped for a crib mattress for our first grandchild, I was determined to create baby products that were environmentally safe. That led to working with my sons and establishing Naturepedic in 2003 with the goal of developing quality products that met all the most stringent quality and environmental and health standards and organic fiber and non-toxic inputs. There were challenges, like finding a way to waterproof a baby mattress without using vinyl, perfluorinated compounds or other toxic chemicals, and finding ways to meet government flammability regulations without the use of chemical flame barriers or other flame retardant chemicals. We did much research and developed GOTS approved solutions.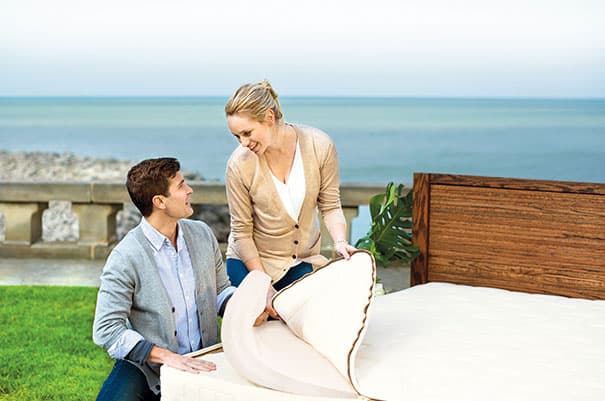 Q: HOW HAVE YOUR CUSTOMERS RESPONDED? IS DEMAND GROWING?
We started in 2003 selling a few basic baby crib mattresses but now have a brisk, nationally-known business making state-of-the-art mattress and bed products for the family. We have expanded from catalogue to online sales, and have opened 14 stores opening in the last few years with more to come. Our customer base has expanded to include not only those with a particular focus on chemical-free products for their babies, but also the general public simply interested in the most comfortable mattressesand related products.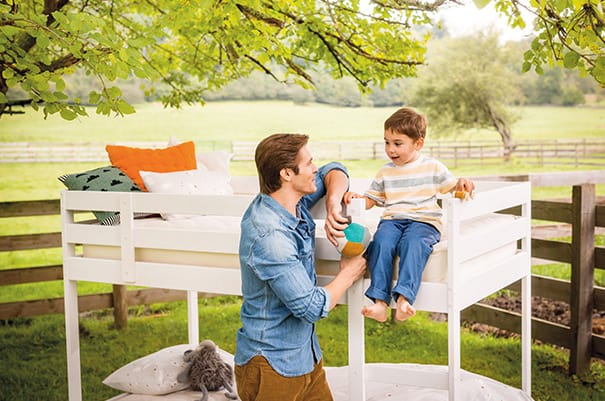 Q: WHAT'S THE SPECIAL ASPECT OF WHAT YOU DO? TELL US MORE ABOUT OTHER INITIATIVES YOU AND YOUR TEAM RUN?
We are sticklers to meeting the world's most stringent standards. We buy our fiber from the organic farmers and ranchers in the US and around the world who work hard to produce the cotton, wool, kapok, and latex that's used in Naturepedic products. In addition, our ingredients are non-GMO, and their organic status is verified by certification to the Textile Exchange Organic Content Standard.
We also have our inputs certified to the most stringent textile processing standards that exist – the Global Organic Textile Standard (GOTS) for the cotton, kapok and wool, and the Global Organic Latex Standard (GOLS) for the latex. These standards strictly control the ingredients during the manufacturing stages, and ensure that workers throughout our supply chain are treated properly.
As well, we use only Forest Stewardship Council (FSC) certified wood, and we use food-grade polyethylene and PLA, both from non-GMO sugarcane.
To help ensure tough policies and standards are developed, protected and expanded, we are active members and supporters of the Organic Trade Association, Textile Exchange, The Organic Center and the Sustainable Furnishings Council. Their staffs work tirelessly to defend attacks on the organic and sustainable name.
There is still much work to be done, and we intend to be helping every step of the way.
Technical Director & Co-Founder
Website:
https://www.naturepedic.com/