Ryan Young Climate+ Awards 2023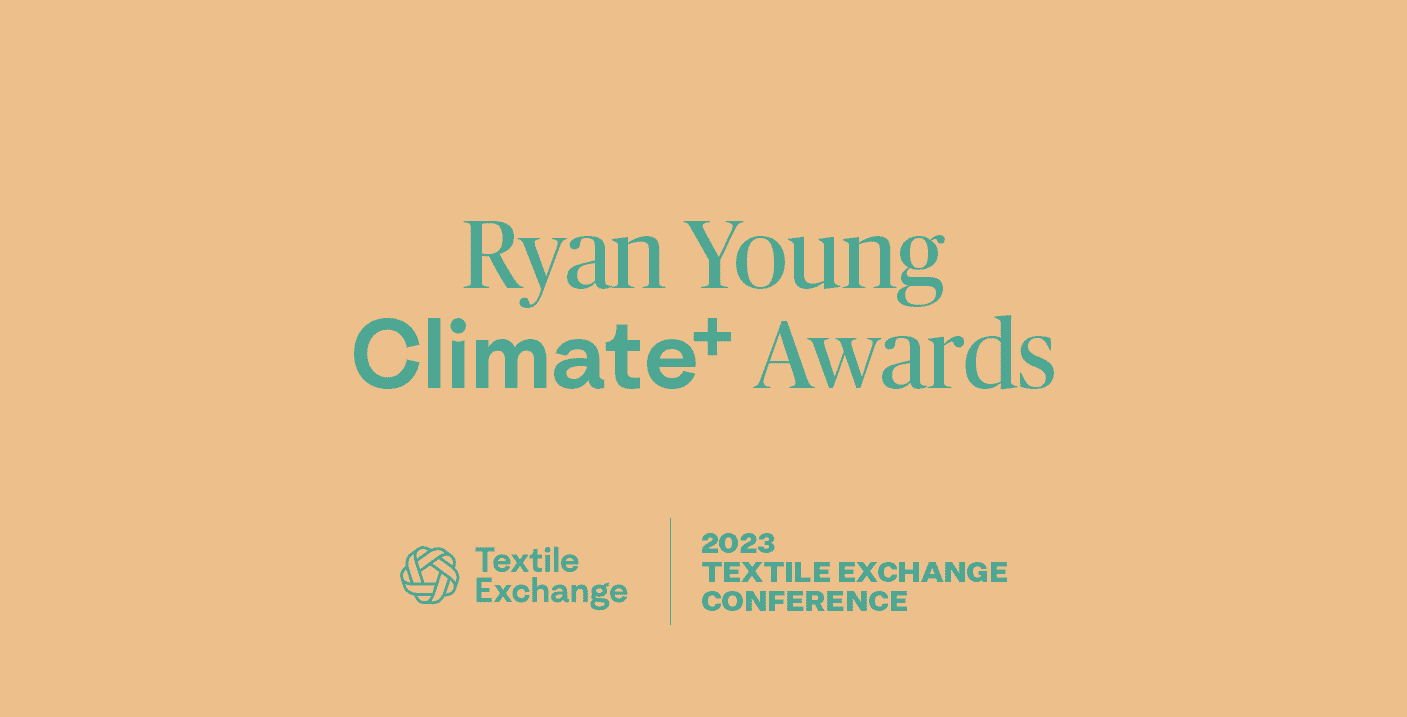 Ryan Young, Textile Exchange's late COO, is the inspiration behind Textile Exchange's Climate+ vision. In honor of Ryan, we will again be awarding Ryan Young Climate+ Awards to outstanding people who show a strong leadership and commitment to the Climate+ vision.
The award categories 
Rising Star – individual (with less than 10 years of industry experience) 
Pioneering Collective – team or collaboration (formed for less than 2 years) 
Climate Leader – individual 

Who can be nominated? 
Nominees may be individuals (or a team/collaboration for the group award) from brands, retailers, farmers and/or ranchers, and raw material suppliers and more (includes Textile Exchange members and non-members). 
 
Self-nominations and nominations of teams are welcome (nominations may not be made anonymously).
We suggest nominating someone who stands out in the following areas: 
Commitment to Climate+ action in the fashion, textile, and apparel industry. 
Collaboration in moving the industry forward. 
Driving impact backed by trusted data and/or reporting. 
Demonstrating leadership and inspiration for industry climate solutions.
Winners will be announced at the 2023 Textile Exchange Conference, which will take place in London, UK (and virtually) October 23-27, 2023.  
How to apply?
The 2023 nominations period has now closed. We thank you for your nominations.
What winners receive 
Winners will receive five mentorship hours (within a 12-month period) to use with Textile Exchange experts, as well as one free full-access pass to attend the 2023 Textile Exchange Conference* (travel not included) and waived membership fees for one year for new friend or supporter level members.  
*Up to three full-access conference passes will be gifted for the Pioneering Collective award.  
Contact communications@textileexchange.org in case of any questions.