Insider Series
Organic Cotton Accelerator
The Organic Cotton Accelerator (OCA) is the only multi-stakeholder organization fully dedicated to organic cotton. We are committed to bringing integrity, supply security, and measurable social and environmental impact to organic cotton. We believe organic cotton can have a powerful and positive effect on people, planet, and prosperity. We call this the Organic Cotton Effect, and we unite the sector to unleash the potential of organic cotton to deliver positive change for people and the planet.
What achievement(s) are you most proud of in the last year?
At OCA, we support farm-level interventions because we believe farmers are the catalysts for the powerful and positive impact organic cotton can have on people, planet, and prosperity. Support the farmer, you strengthen the sector, and you safeguard the earth. That's why OCA's primary program—the Farmer Engagement and Development (FED) Programme—focuses on creating a secure market for farmers, advocating for better prices for organic cotton, and creating visibility all the way down to the farmer. Last year our FED Programme mushroomed six-fold to 12,000 farmers in India and this year, we anticipate even more growth to a total of 23,000 farmers in our FED Programme. These farmers saw a real and compelling business case for using organic practices. They received a premium payment and committed offtake from OCA brands and retailers, resulting in, on average, four percent higher net income from their cotton than conventional farmers in the same region. The recent disruptions in global textile supply chains due to the Covid-19 pandemic have, more than ever, impressed on us the importance of brands and retailers carrying through their commitments to the organic farming communities through OCA's FED Programme. This program provides a secure offtake of organic cotton as a vital cash crop. Now, more than ever, solidarity in supply chains is needed to protect farmers; it is not the time for us to lose momentum or resolve. At OCA, we fully intend to remain committed to this vital work along with our partners.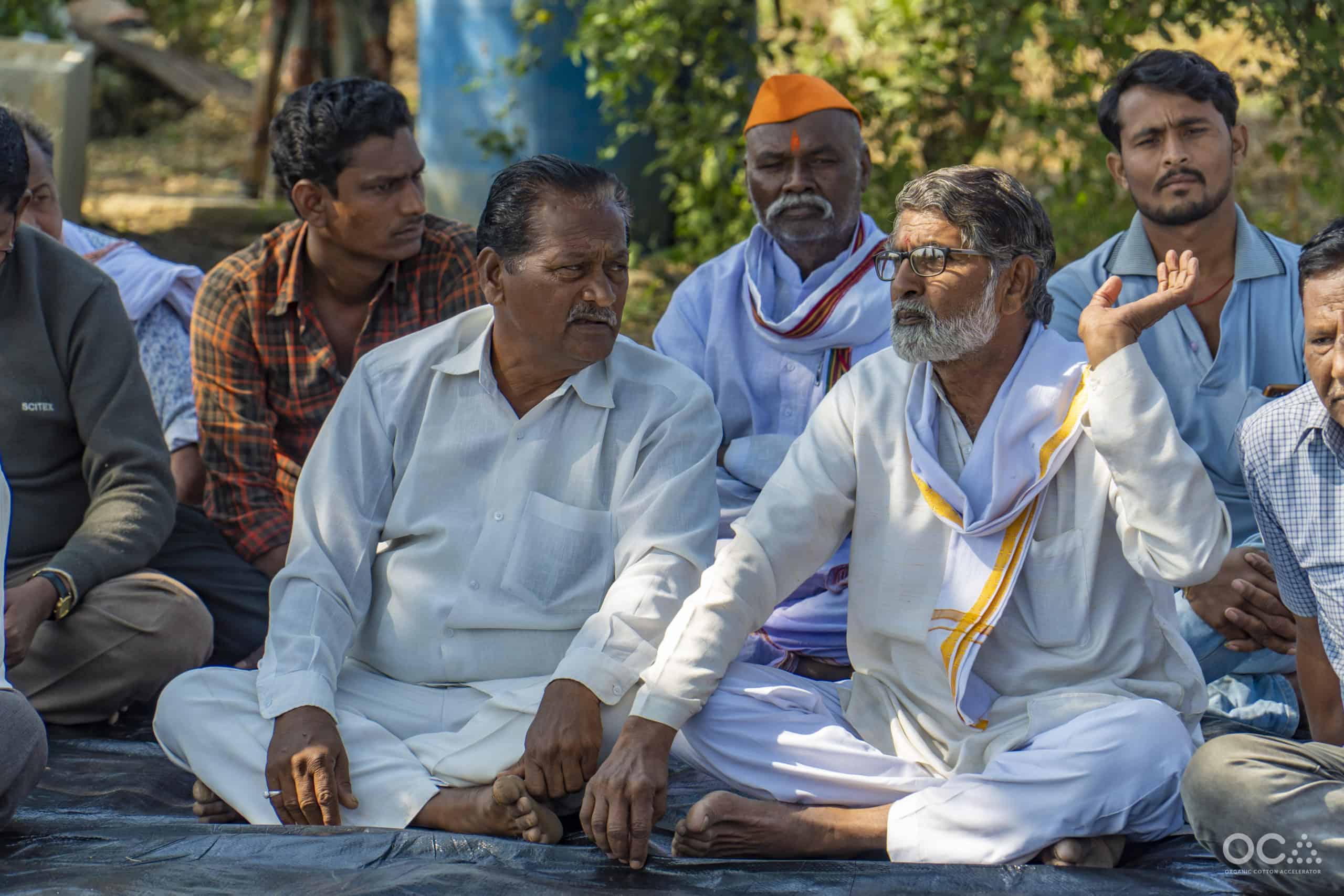 What's unique about the work you do?
Our programmatic interventions are all focused on a holistic approach to creating the conditions for organic cotton to thrive. As a global platform, we invest in solutions that nurture a healthy organic cotton sector, from creating a secure market for organic cotton farmers to diagnosing the integrity of organic cotton at the farm-level. We continue to invest in quality seed for organic agriculture and explore technology that enables increased traceability in production and processing. We're also currently working on a fund to support large-scale organic training and implementation efforts at farm level, which will accelerate the conversion of conventional farmland to organic.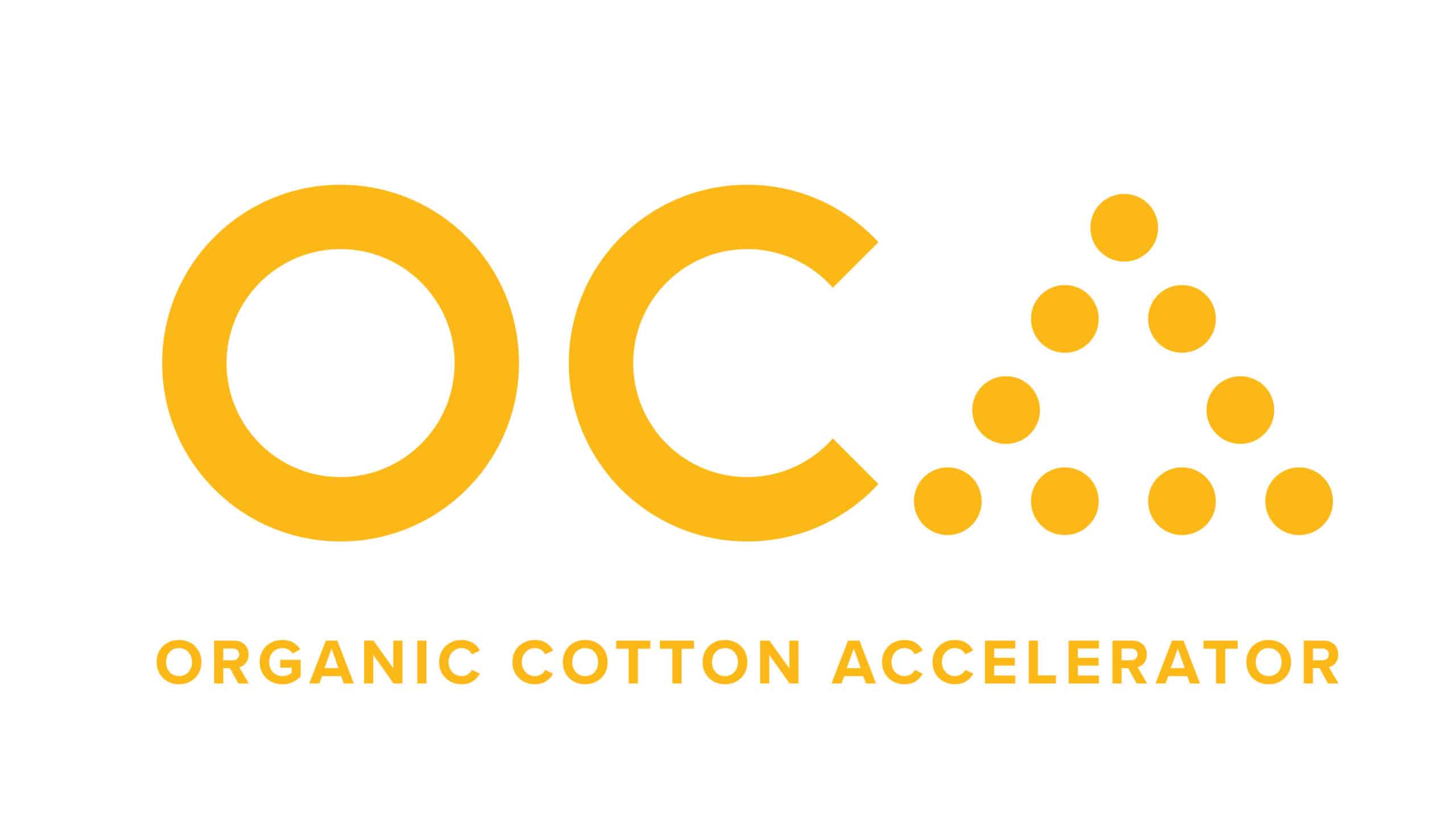 What inspires and excites you to produce/use/work with organic cotton?
We are inspired to see so many organizations in the sector championing collaboration over competition as they unite within OCA to create the conditions for organic cotton to thrive now and in the future. The OCA community currently has 29 Contributors spanning the organic cotton supply chain – brands, retailers, manufacturers, farm groups, civil society organizations, philanthropic foundations, and research organizations. These Contributors know that success cannot happen alone, and it won't happen overnight. As a sector, we need to be inclusive and welcome allies to help us deliver the innovation and interventions to strengthen and grow the organic cotton sector.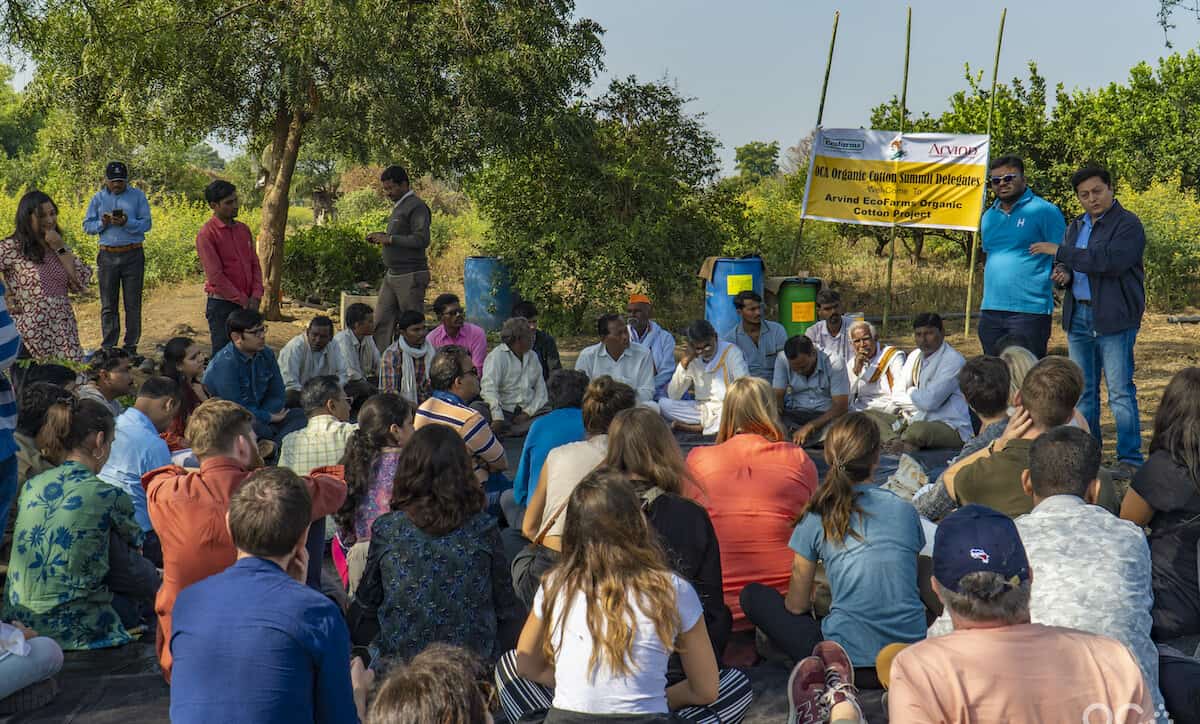 What are the biggest challenges you face in your work?
One of the biggest challenges we face is access to quality organic cottonseed. Without a secure supply of non-GM cottonseed, organic cotton production in key producing countries is severely threatened. We are working on this with our Seed, Integrity and Community Investments (SICI) Programme, which has made significant strides over the past three years. Our partnership with FiBL, Seeding the Green Future (SGF), is now India's leading organic cotton breeding program, identifying and developing a growing portfolio of cotton cultivars that meet organic cotton farmers' needs and those of the supply chain.
What does the future hold?
As a global platform for organic cotton, OCA has a global focus. Our initial interventions began in India as it is by far the largest organic cotton producer in the world. However, we do have plans to expand our geographic scope in the future. We are currently developing our Strategy Plan for 2030, which will enable us to drive continued impact in the sector and bring us even closer to fully unleashing the potential of organic cotton from field to fashion.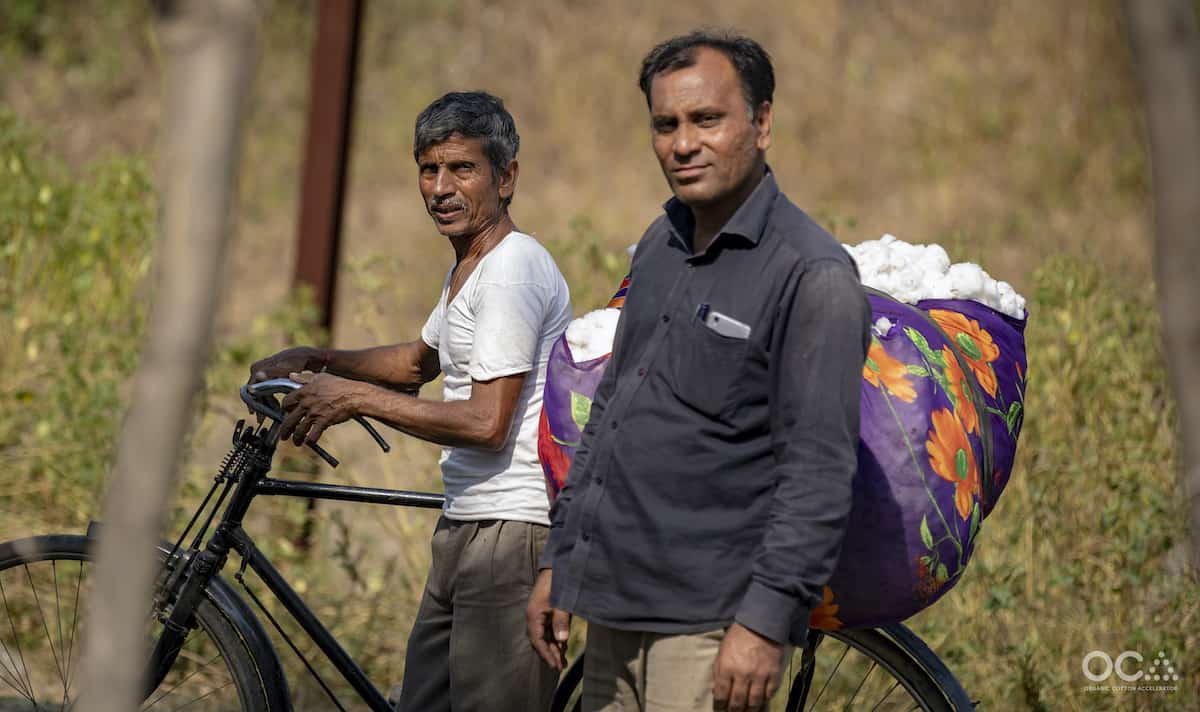 What are some of the main adaptation measures being used by your project in the face of climate change?
The impacts of climate change are already felt in cotton fields around the world today; through unpredictable rainfall, unexpected cool or warm temperatures, air humidity, flooding, and more. A key concept in the cotton sector, both organic and conventional, for adapting to climate change is genetic diversity. Securing, fostering, and using the genetic diversity within the commercial cotton species and cultivars of cotton is essential for improved performance and adaptation to climate change. At OCA, we have been investing in genetic diversity since our inception, through the continuous breeding in the Seeding the Green Future (SGF) Programme in India. Our research and farm partners are working hard on developing a portfolio of new cotton cultivars with not only improved agronomic performance (e.g., yield, yield stability, tolerance against drought, flooding, pest and diseases, easy picking) and high fiber quality and good ginning outturn, but also with high resilience towards climate change and changing weather patterns. We are keen to do much more of this in India as well as in other parts of the world, as the climate crises urges us to do so. We welcome all partners willing to support us in that mission.
What do you expect the impact of the COVID-19 pandemic will be on your project/initiative?
In times of considerable uncertainty and tumult, security and stability are the necessary antidotes, and our Farmer Engagement and Development (FED) Programme remains committed to providing a secure market for our organic cotton farmers.  OCA and all our partners in the FED Programme will be working closely to manage the anticipated challenges for organic farmers such as health risks, price volatility, changing demand, travel restrictions, and access to vital farm inputs.
Our team in India is in close contact with our partners on the ground; we are continuously monitoring how the Indian lockdown and travel restrictions impact our verification and training work. We are adjusting our ways of working where necessary and providing additional guidance to all our field partners, to promote physical health and protective measures to field teams and farmers. Moreover, we have been able to mobilize an emergency fund to offer match-funding support for seed pre-finance to our Implementing Partners and farmers, thanks to the Laudes Foundation.
Hear more about OCA's COVID-19 response and impact mapping here:
https://www.organiccottonaccelerator.org/add-blogs-here/mapping-the-impact-of-covid-19-on-the-organic-cotton-sector
https://www.organiccottonaccelerator.org/add-blogs-here/oca-unites-against-covid19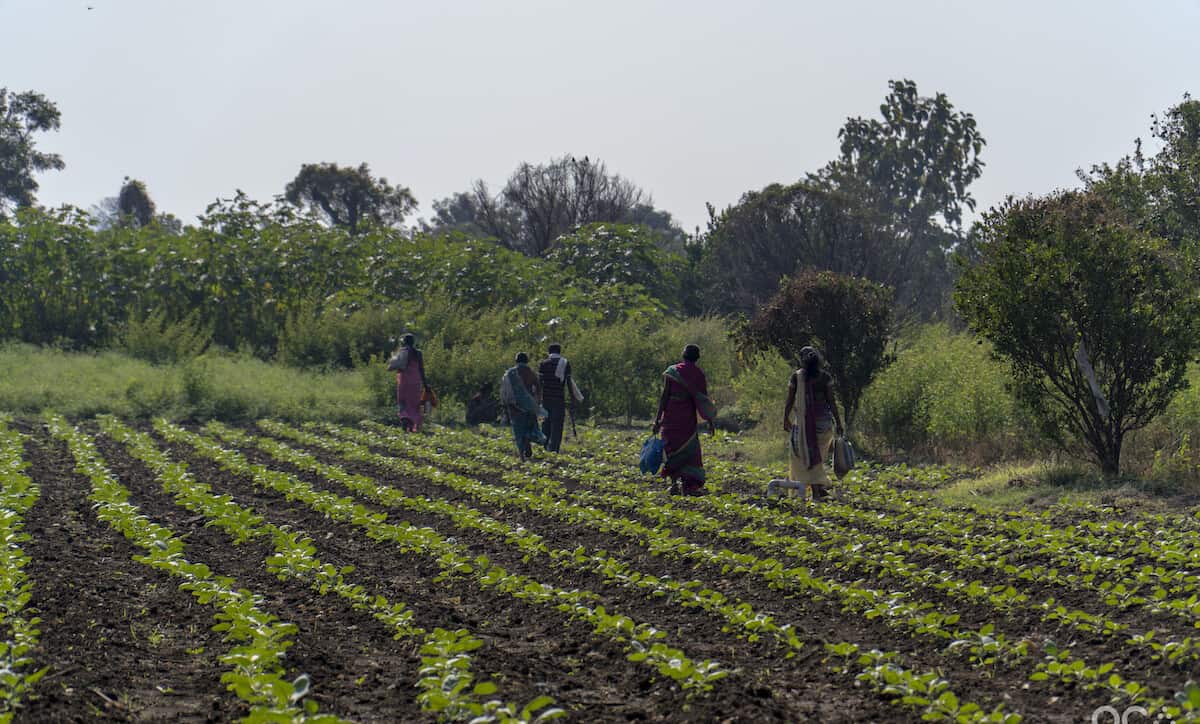 Website:
Global|South Asia|Western Europe