Insider Series
Paul Reinhart AG
First, can you introduce us to Reinhart and your involvement with organic cotton?
In our case it has been more like a journey that started at the beginning of this century with the sourcing and marketing of certified cotton. Our history connects us to our suppliers from the very beginning, when the first quantities of organically produced volumes came onto the market, from Turkey, Tanzania and Central Asia in particular. These relationships were never interrupted, even when demand for organic cotton plummeted and we struggled to find buyers for such types of specialty cotton, which still is a niche product in the global market.
One of our pilot projects started as a Bio cotton project in 2002 in the region of Jalalabad, Kyrgyzstan with the support of the Swiss State Secretariat for Economic Affairs (SECO) and several international NGOs (Helvetas, ICCO, HIVOS). Since 2004 Reinhart has secured the guaranteed purchase of in-conversion cotton and certified organic cotton at a fair price. Today the cooperative ACSC "Bio Farmer" has 1,081 farmers and produces about 500ts of Bio cotton on a total surface of 1,863 hectares.
In 2012, with support of HELVETAS and GIZ, the Bio-cooperative "Bio-Kishovarz" was founded in the region Sughd, Tajikistan. Reinhart supports the cooperative with pre-financing during the harvest, provides up-to-date market information and supports the farmers in the marketing of their cotton. Today, the project covers 1400 farmers with 4000 hectares and produces about 1,000 tons.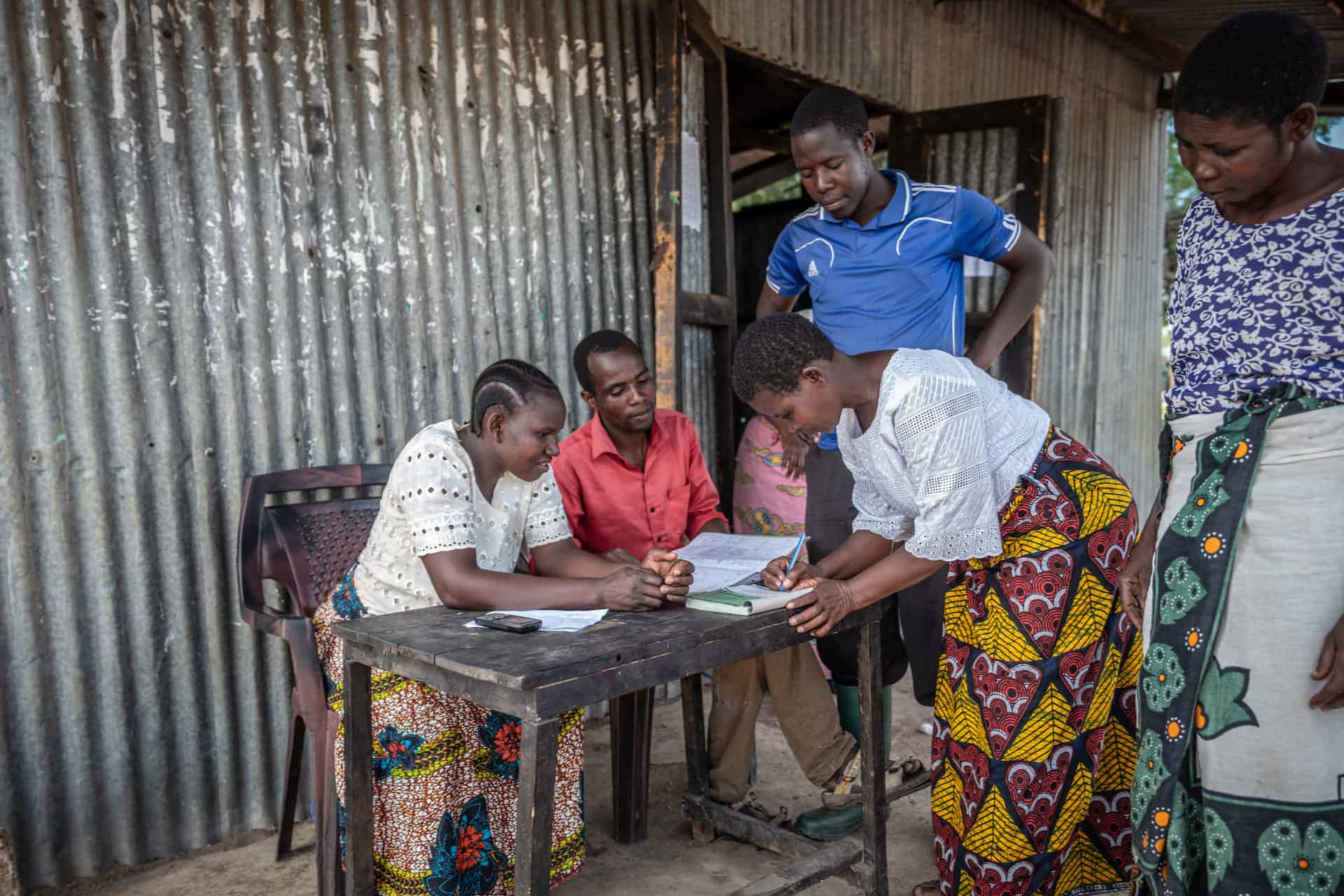 What are the highlights from your work over the past year?
The demand for organic cotton has increased over the past year, especially for organic cotton from Africa, Turkey and Central Asia where we have been working with our suppliers for many years. It is also worth mentioning that the premiums for organic cotton increased sharply during that time. As a rule of thumb, the premium is about 20 percent higher compared to conventionally produced cotton.
We observed that organic cotton took its place on the sustainability agenda of most Retailers & Brands, including the demand that it can be fully traced back to the origin. In addition, there have been enormous market shifts. The availability of organic cotton from India has decreased sharply, which in turn raised the demand for organic cotton from other countries. It is interesting to note that the demand for organic cotton increased, despite the disruptions caused by the pandemic in the supply.
The cooperation with retailers and brands, such as for example Bestseller is becoming more concrete. In 2020, a pilot quantity of CmiA Organic from Alliance Ginneries Ltd & Bio Sustain Ltd (Tanzania) could be delivered to spinning mills in Bangladesh and Pakistan. We would like to deepen this kind of cooperation in the future and extend it to other origins, suppliers and retailers. Therefore, Reinhart is committed to source a large share of the organic cotton from Benin, a project led by the Benin Organization for the Promotion of Organic Farming (OPEPAB) in consultation and through support of the Pesticide Action Network UK. Together with all parties involved, we are now looking into expanding the project and to increase the production over the coming years. For more information visit: https://www.pan-uk.org/cotton-in-benin/ and https://www.pan-uk.org/beninese-organic-farmers-reaping-rewards/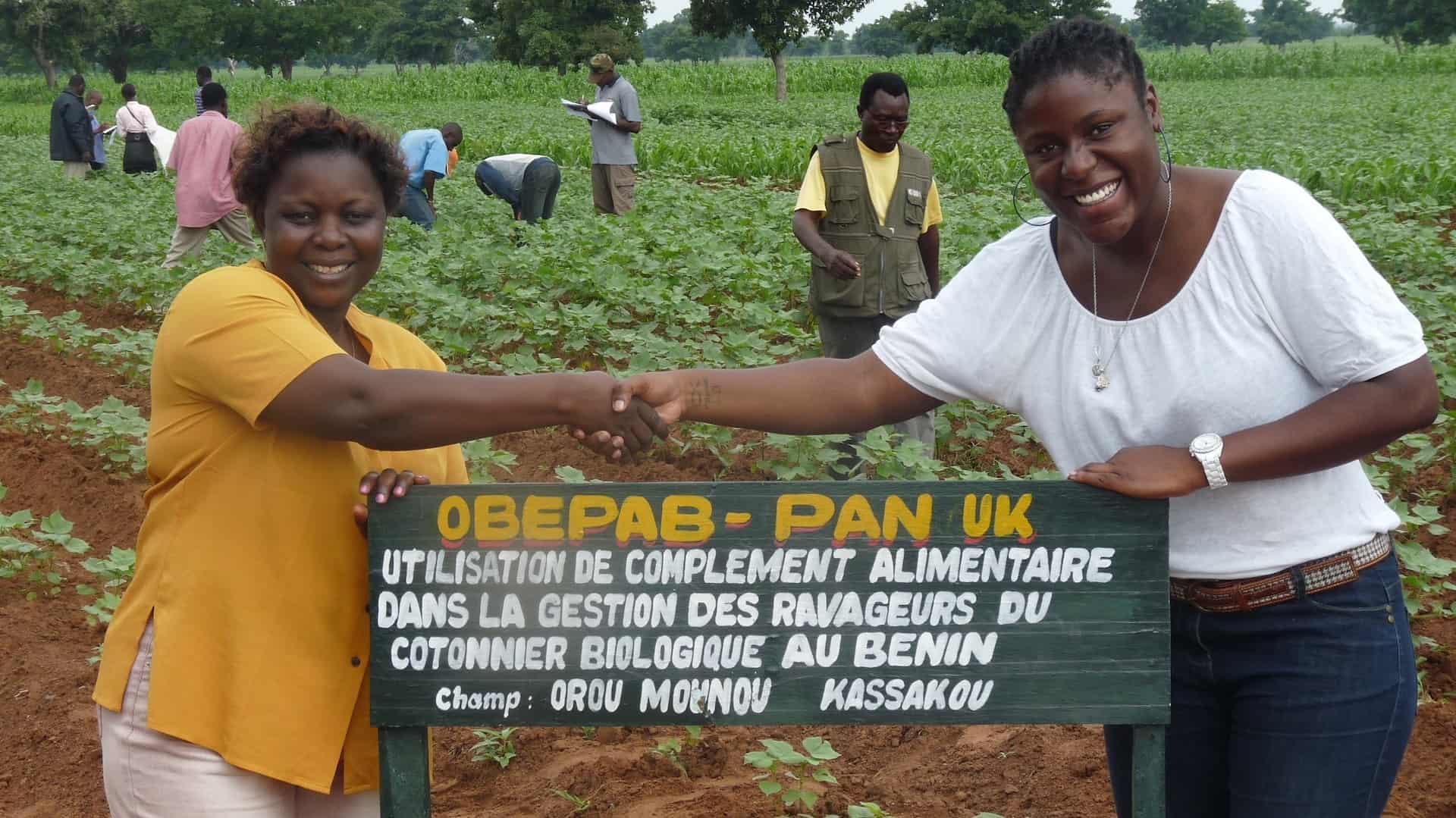 What is your main focus at the moment?
We want to further strengthen our market share in organic cotton to meet the increased demand. However, organic cotton still represents a niche market and we should not expect any miracles in terms of its short-term capacity and the expansion of arable land for organic cotton production. It is important that we strive for sustainable growth together with our partners and support them during these challenging times when supply chains can easily be interrupted.
Our support covers long-term purchase guarantees and projects that increase the area under cultivation with adequate training of farmers. This is not a solo effort either. One of those projects which we support aims to boost organic cotton production in Zambia was recently launched by Alliance Ginneries Ltd with financial support of the European Union through the Enterprise Zambia Challenge Fund. Such projects have the potential to reach beyond cotton and aim to improve the nutritional intake of farmers. For example, Alliance Ginneries Ltd is in the process of entering the soybean market in Zambia to further support the farming base as soya is becoming a popular crop among Zambian small-scale farmers. We are confident that in 2022 / 2023, after the transition period, we will be able to export the first bales of organic cotton from Zambia.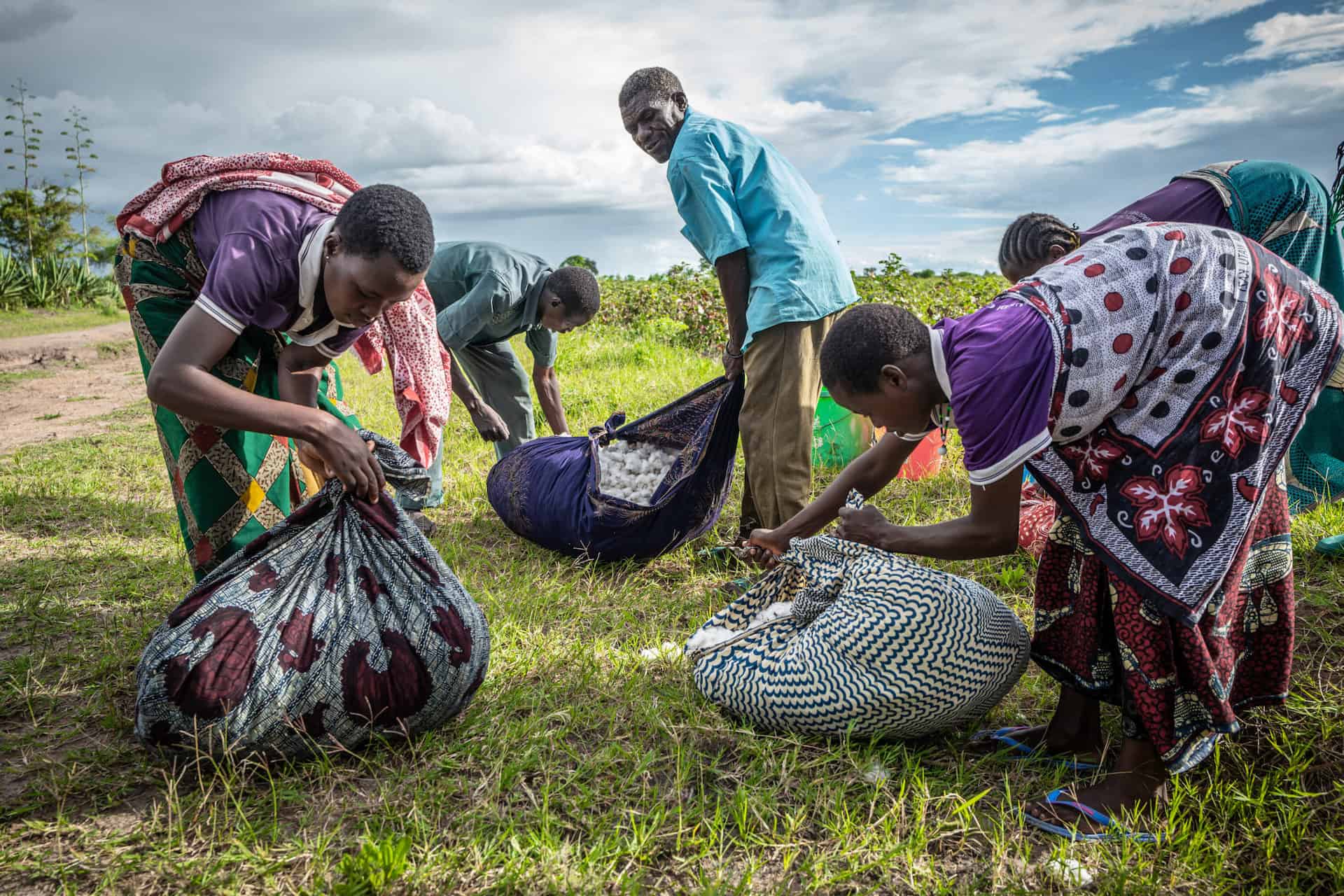 What are you doing that embraces Textile Exchange's Climate + vision and the interconnected issues of climate, water, soil health, and biodiversity?
Organic cotton is a step ahead of the curve, as the market is prepared to pay the premium for more sustainable cotton, which ultimately benefits the farmer and rewards him for the extra effort that is put into cotton production under organic standards, such as GOTS certified cotton in our case. We believe that the market will demand for even more transparency and link the cotton farmer to its landscape. Cotton is often challenged for its environmental impacts, at the same time it generates income, also in arid climates where a resilient income is most needed. Reinhart's role as a merchant is to communicate the importance that cotton plays to generate a basic income for the many. According to the International Cotton Advisory Committee (ICAC) growing cotton can be carbon negative, and on average 1'214 liters of irrigation water (blue water) is used to produce 1kg of lint cotton and 2kg of seed cotton. ICAC estimates that 41% of the global cotton is produced without irrigation at all and only rainfed (green water). How much carbon dioxide gets sequestered by cotton plants, and how long is it stored in our clothes? Is the consumer mass willing to pay for carbon credits linked to its T-shirt, perhaps even support restoration efforts at the origin to enhance biodiversity? What net income can one kilo of cotton generate for the water it needs to grow. We don't have the answer yet to these questions, but we believe that cotton, as a natural fiber, continues to play a vital role.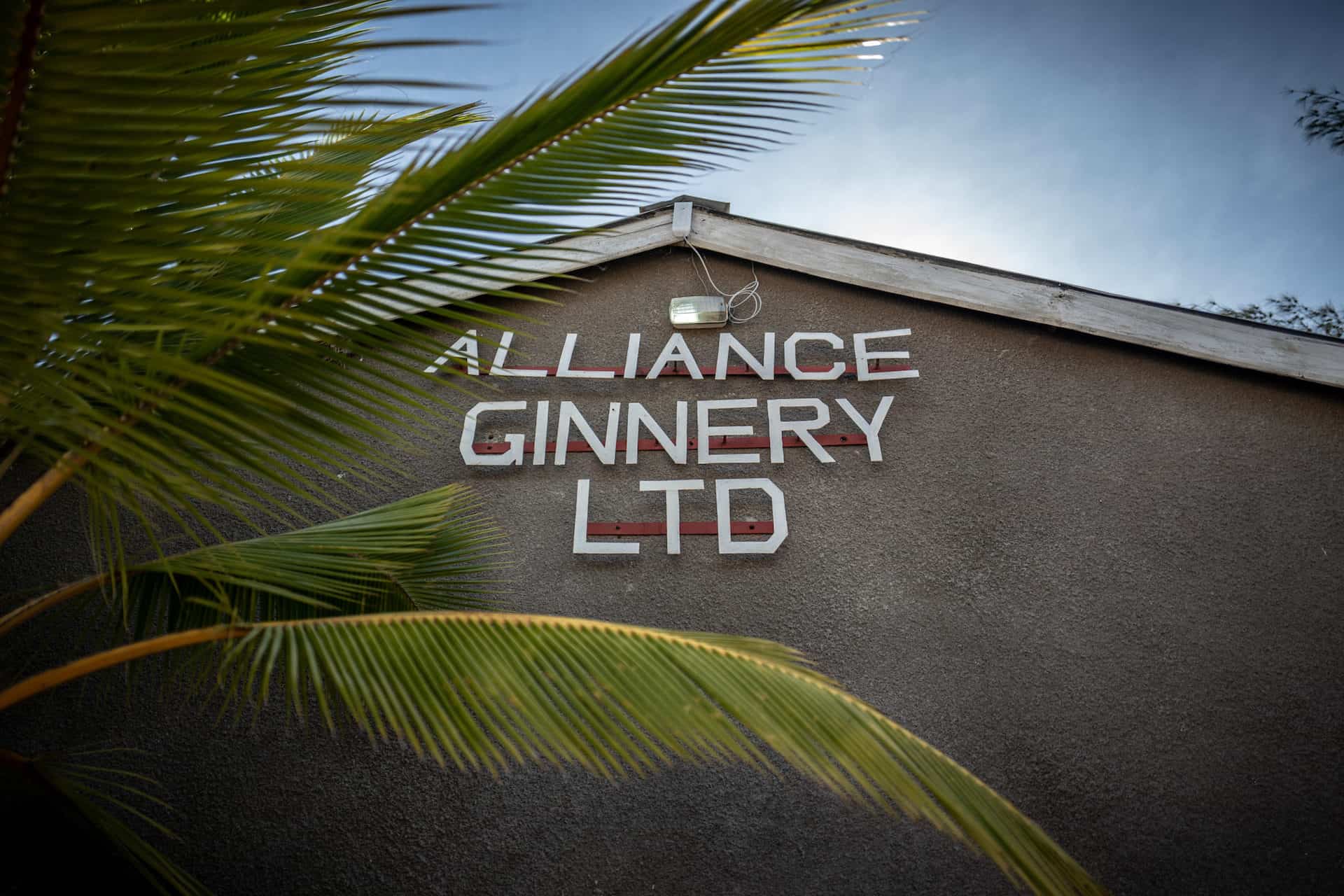 What are the main impacts of this work?
In 2020, Reinhart sourced 30% of its cotton under the Better Cotton Initiative (BCI). What is interesting to note is that the demand side is still not strong enough and so we continue to sell better cotton (BCI) into the conventional market. Our commitment is to continue to strengthen the uptake of better cotton and thereby leading the way for the mass market to follow what now is still a niche market. Reaching out to the upstream supply chain brings topics to the table where we have limited expertise, for example on how to enhance soil fertility for cotton production, or how to track livelihood conditions of smallholder farmers. This is where we rely on strong partners on the ground. Reinhart is actively engaged in projects that target the income resilience and livelihood conditions of smallholder cotton farmers in Sub-Saharan Africa. In this context, organic cotton is a role model to track cotton for transparency across the supply chain and traceability to the farmer. It's still too early days to report on numbers, but we believe that these kinds of projects result in a unique selling point where we can distinguish ourselves, and organic cotton plays its fair share.
Head Trader Hand Picked Cotton
Website:
https://www.reinhart.com
Central Asia|Sub-Saharan Africa|Western Asia|Western Europe
Professional Services|Supplier / Manufacturer