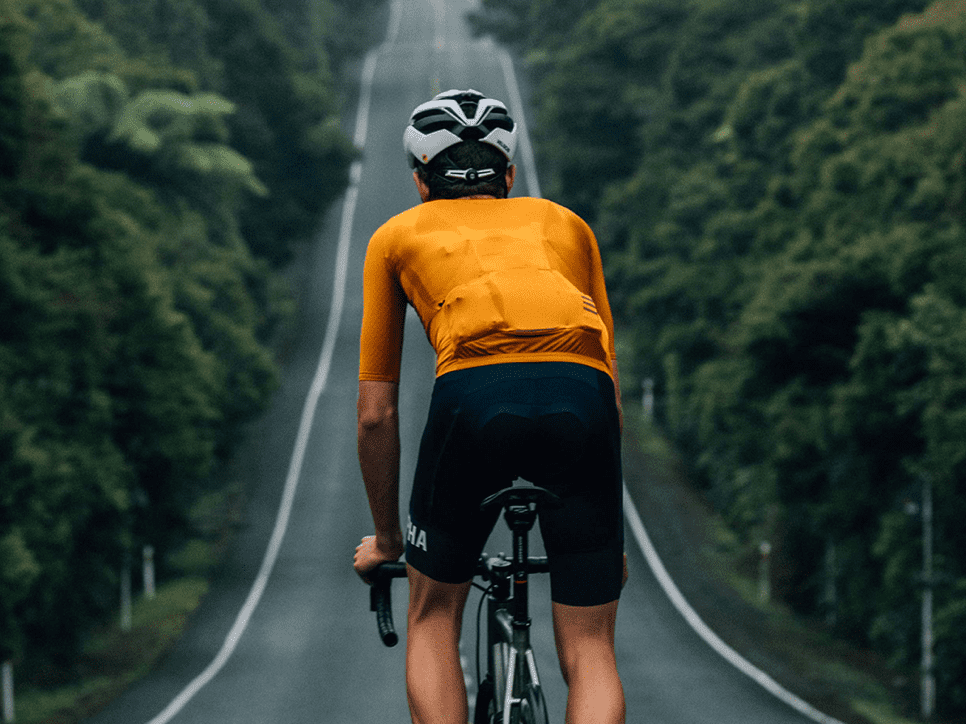 In March 2021, Rapha published their first-ever Sustainability Commitments. These Commitments, Targets, and Actions span two categories; Community and Climate/Circularity. The commitments range from increasing diversity in the cycling community, ensuring wellbeing in their supply chain, reducing carbon emissions by 45% by 2030, scaling the use of preferred fibres/materials, and maximising the lifespan of their products.
In addition to their Impact Commitments, Rapha provides a detailed account of the impact of their business across six categories. Materials & Manufacturing, Company Operations, Longevity, Social & Labour Standards, Rapha's culture and Contribution to the Sport.
Find out more about how they are managing their impact – the detailed Impact report can be found on the Rapha website.
Rapha is on a mission to realise the full potential of pedal power.
"Rapha exists to make cycling the most popular sport in the world. We know that cycling is a fundamental force for good and is inherently sustainable, but the cycling industry must do far more to minimise its impact on the environment, while maximising its positive impact on people's lives. Now more than ever, we are committed to improving our impact while growing participation and ultimately making our business as sustainable as the sport we serve"
– Simon Mottram, CEO
Website: