Insider Series, Member Spotlight
Tchibo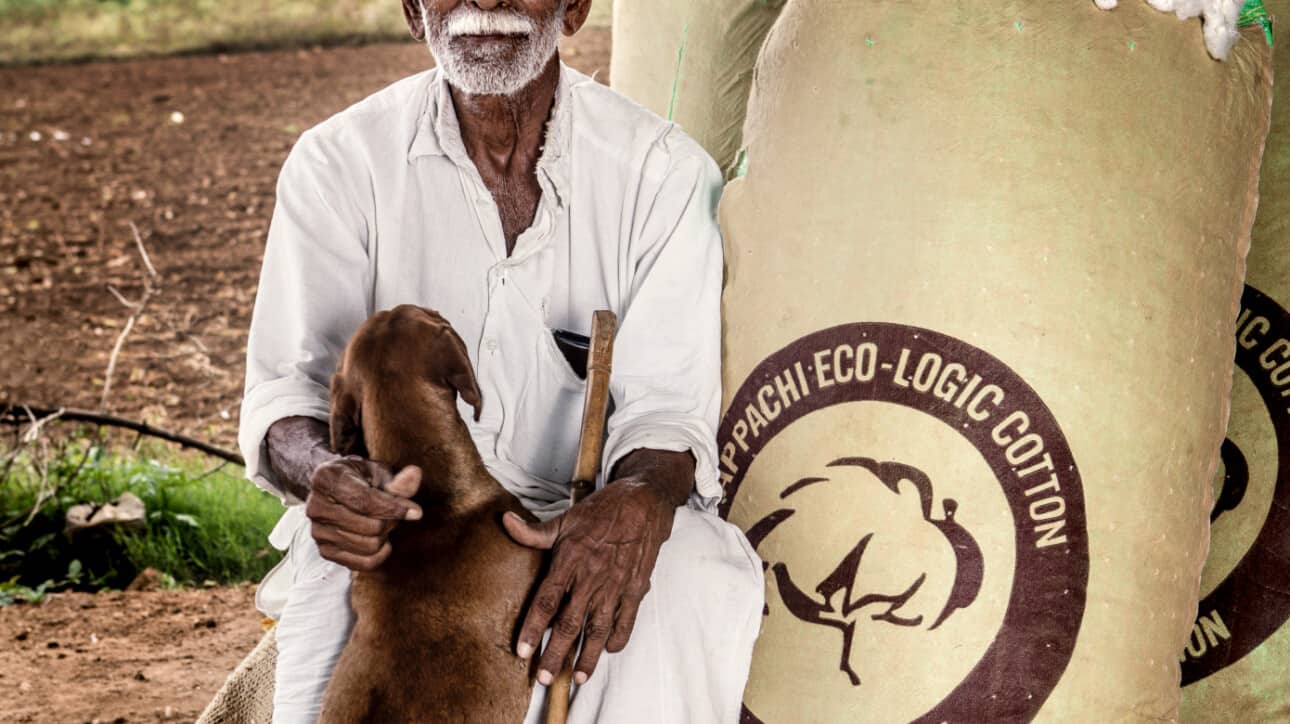 Q: Tell us a little about your cotton strategy?
Cotton is one of the most important materials in our products and therefore a major focus in our sustainability work.
As we see it, there is no alternative to sustainability. In times of climate change, inequality and an increasing incidence of international conflict, the question should not be "Why are we committed to sustainability," but "How can we make this happen?" Therefore, we have a clear target: a 100 percent sustainable business.
In 2007, we started to integrate cotton from sustainable sources into our products. From the first few products we have expanded to our entire assortment, including day- and nightwear, ladies, men and kids clothing as well as home textiles such as bedlinen and towels.
Today, 80 percent of the cotton in our apparel and home textiles comes from sustainable sources. The majority comes from organic cultivation (certified to the Organic Content Standard or the Global Organic Textile Standard). We also support the Aid by Trade Foundation's Cotton made in Africa (CmiA) initiative as a purchaser of CmiA cotton and as a partner in community projects.
Next to integrating sustainable materials into our products we also have a strong focus on creating more transparency and sustainability throughout our cotton supply chains. To achieve this we know that sector-wide collaboration is a key instrument to drive change. This is why we decided to join the Organic Cotton Accelerator (OCA). Jointly, we believe that we can tackle the challenges around organic cotton in a systemic and holistic manner.
Simultaneously we are working on pilots, building up supply chains from the cotton origin to the end product. Our partnership with the Appachi ECO-LOGIC Project is our flagship project in this.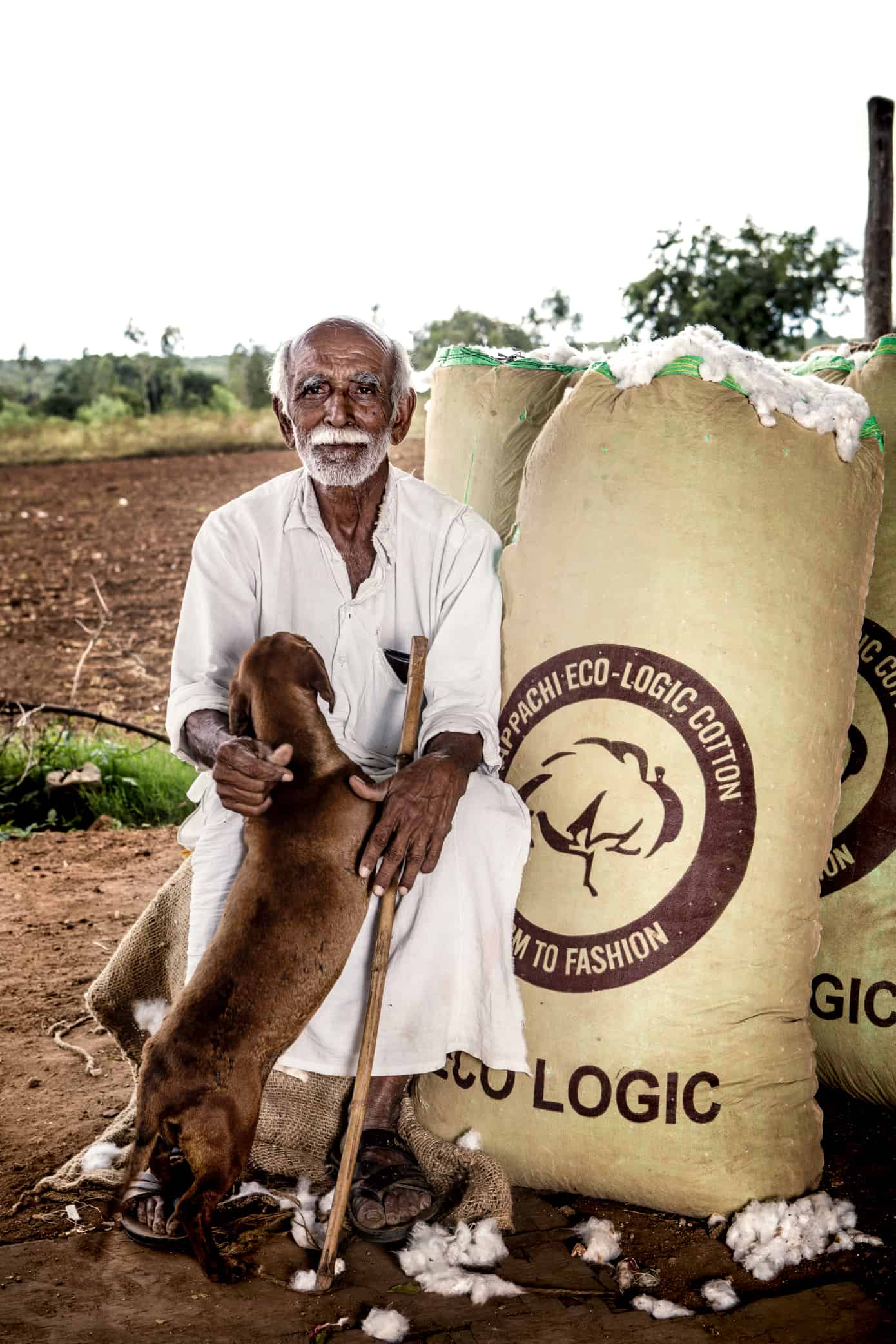 Q: What was your "cotton highlight" of 2016?
Our cotton highlight 2016 was our cooperation with the Indian Appachi ECO-LOGIC project which led into our first ECO-LOGIC ladies wear collection that was launched in a March 2017 in a fashion show.
We first collaborated with the Appachi ECO-LOGIC project in 2015. Working with the project gives us the opportunity to not feed "top-down'" requirements into the supply chain, but to work from the "bottom up" from the cotton field to the product. We like to see us as a partner in the process, not as a top down customer alienated from the different parts of the chain.
What inspires us about the project is the strength, self-determination and independence of the farmers involved in the project. And, against that background, it gives us great joy to give farmers and their work, as well as all the other people involved in the supply chain, a face, an identity through our collection. It also allows us to pass on the value of their work to our customers, as well as their passion and the care they bring to their product.
Our first ECO-LOGIC collection was special because it built on the great quality and special value of the cotton. It was built on a modern and timeless design and reflected the inspiring interconnection between quality, design and sustainability. But most importantly: behind the collection are great stories of the people involved in the manufacturing of the clothes.
Q: Where next for Tchibo?
We are striving to close the gap from conventional to sustainable cotton and are looking to achieve the 100 percent mark within the next few years. This is the toughest part of the stretch, because now we have to find solutions for product types which are not so easily transitioned for a good mix of quality, sustainability and mainstream pricing.
Also, we want to strengthen industry solutions and innovative new approaches in the cotton sector. As an industry, we still have a lot to learn to have the highest possible impact along our chains. We need the space for trial and error and an understanding by the public that the industry will also make mistakes. The crucial thing is that we never give up to find new solutions.
And, most importantly, we want to bring the message of sustainability across to our customers more effectively. A sustainable world can only be created if all actors in the supply chain – from the cotton farmer to the customer – align on this mission. For that we have to find good ways of attracting our customers to our sustainable products.
Head of Vendor Relations & Sustainability Non Food
Website:
https://www.tchibo.com/sustainability