First, can you tell us briefly about VEJA's involvement with organic cotton?
VEJA's organic cotton supply chain is one of the main pillars of the brand. The company started in 2004 working with one association and a few families who supplied agroecological cotton to produce the twill and canvas used in VEJA's sneakers. Now, the company works with 13 associations in Northeast Brazil, and more than 1,100 families are part of the supply chain. VEJA encourages the practice of agroecology and has now bought more than 642 tons of organic cotton respecting fair trade principles.
What is your main focus at the moment?
With the organic growth of the company in the past years, VEJA is now focused on finding new associations of small rural cotton producers in Brazil that are aligned with the company's values.
Brazil is the world's champion in pesticide consumption, and due to cotton's high susceptibility to pests and diseases, the use of pesticides (mainly insecticides, herbicides, and fungicides) in the crop is quite prevalent. Moreover, even though Brazil has a continental size, the country is an extreme case of land concentration in the hands of major landowners. Thus, finding new associations that are willing to plant cotton, practice agroecology, and that produce enough to enable logistics is VEJA's main challenge at the moment.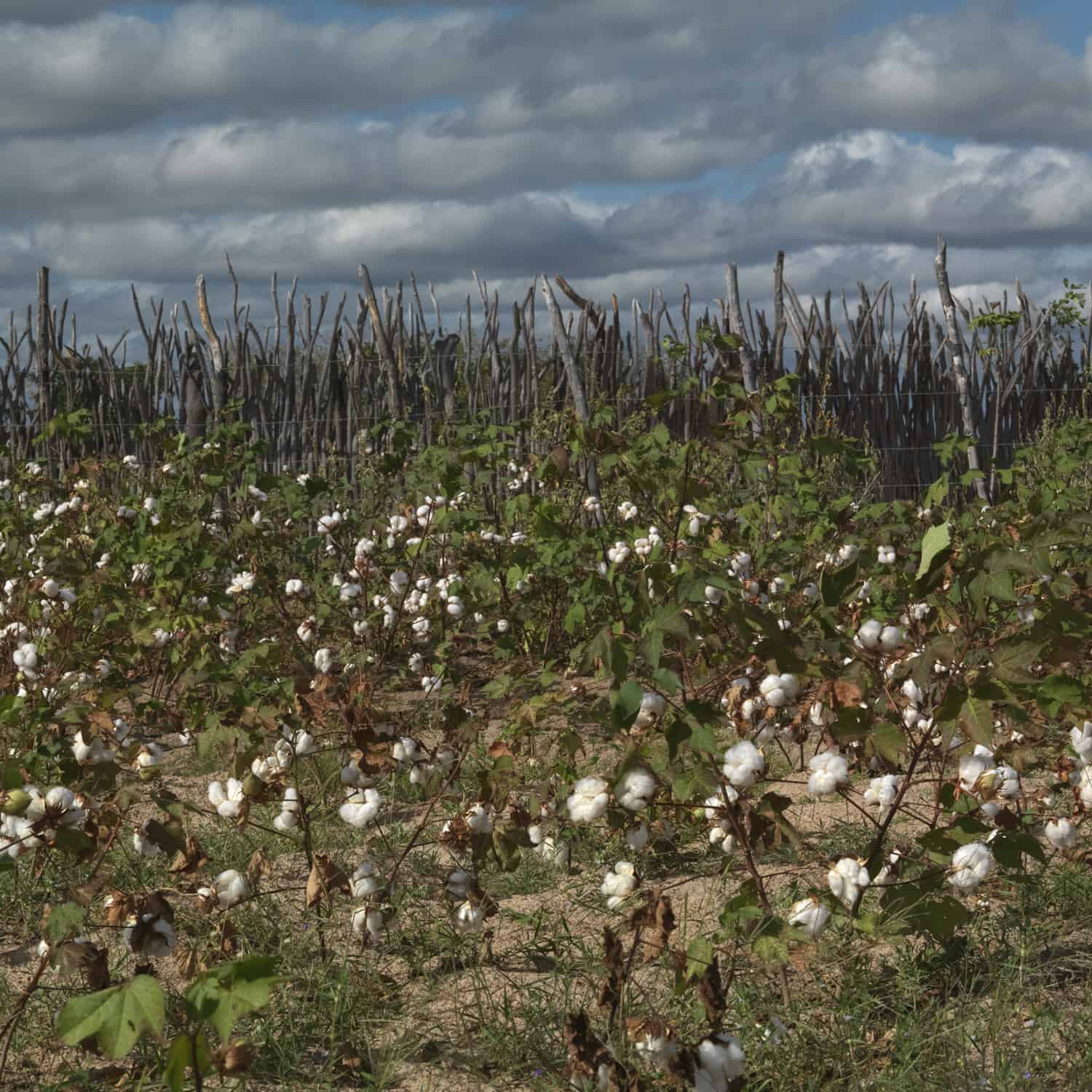 What inspires and excites you to work with organic cotton?
What excites me the most are the moments VEJA's team visits the associations and meets the families producing organic cotton.
The 13 associations VEJA works with are located in the Brazilian backlands, a region that is economically poor but very well-known for its rich history and culture. These meetings are the moments when we can connect to VEJA's project and see how fulfilled small rural families are to be practicing agroecology, respecting nature, and working with VEJA.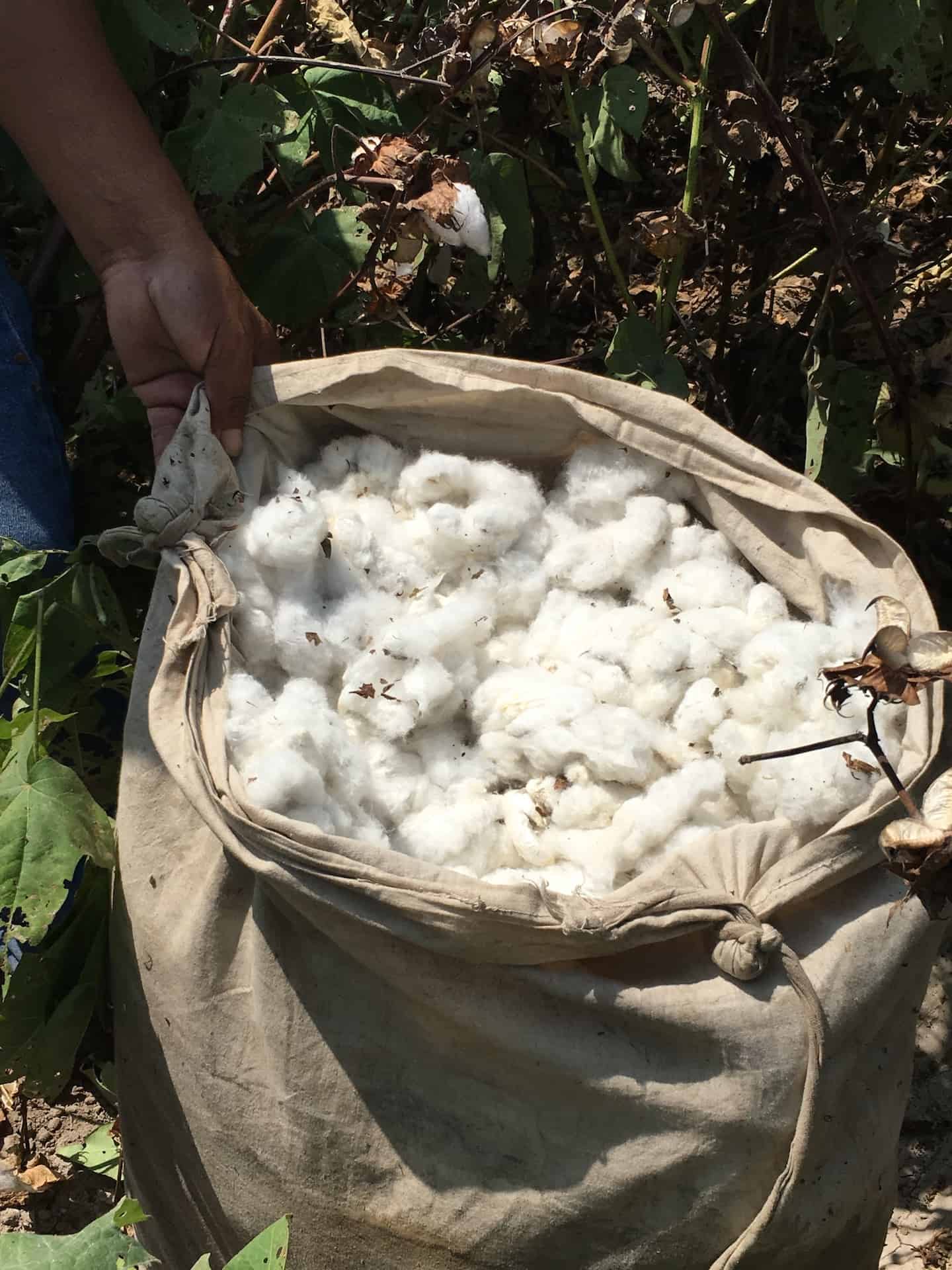 Can you share any data or case studies that give evidence of the impact of your work on the environment?
Unfortunately, VEJA has not yet conducted studies to measure the positive impact of agroecological cotton. However, many studies demonstrate agroecology's significant potential contribution to farm resilience against climate change impacts, conservation of biodiversity, and reversing land degradation trends.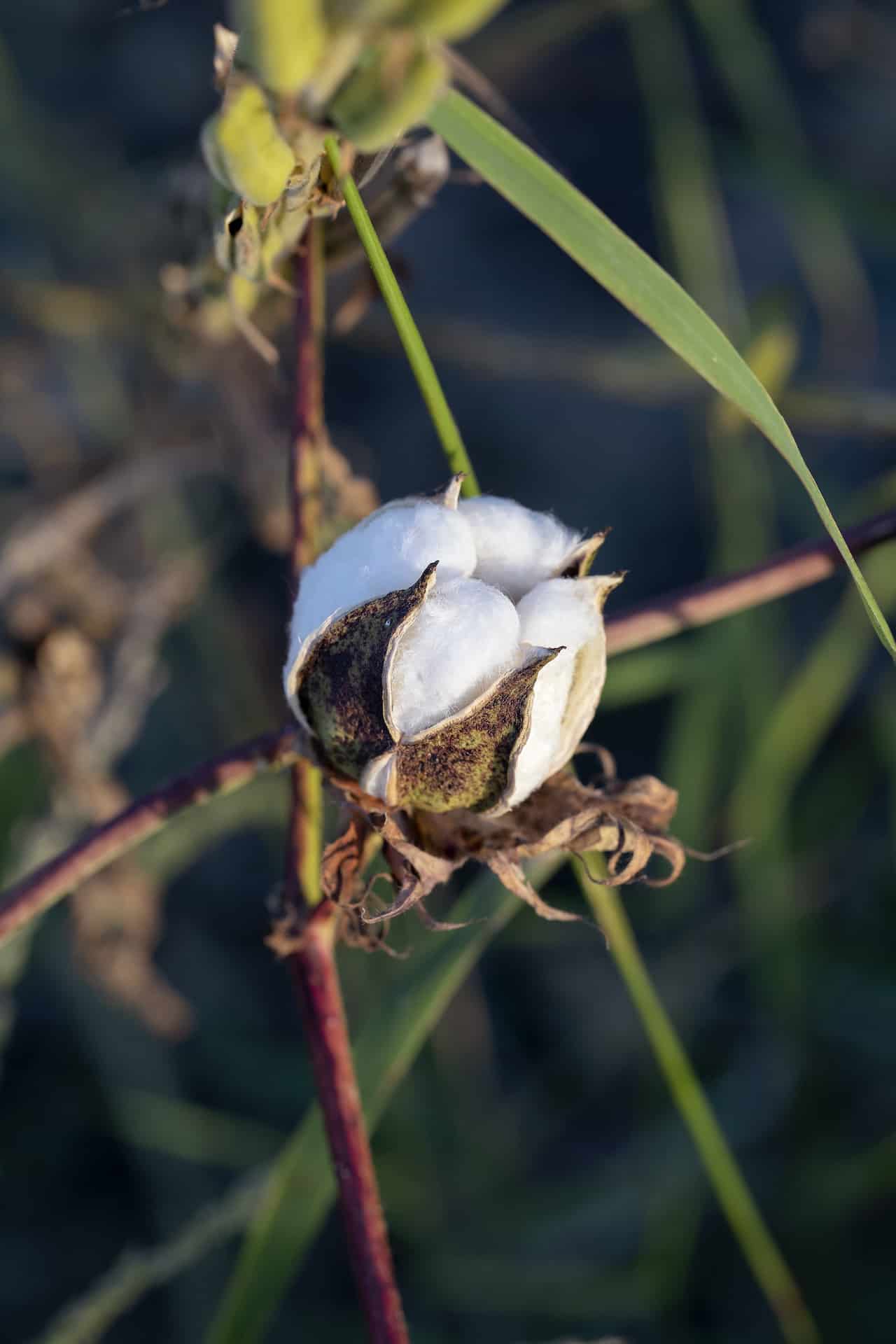 How do you work to improve soil health? 
Since 2004, VEJA has been buying organic cotton from farmers that practice agroecology in Northeast Brazil. The principles of agroecology that improve soil health, and which are respected by the farmers that supply organic cotton to VEJA, include: crop rotations, crop/livestock mixed systems for nutrient recycling; use of multiple and complementary crops in the same area; regular application of organic matter such as manure and compost to promote soil biological activity; use of biological pest control agents through biodiversity manipulations and introduction and/or conservation of natural enemies; and the prohibition of genetically modified organisms (GMOs).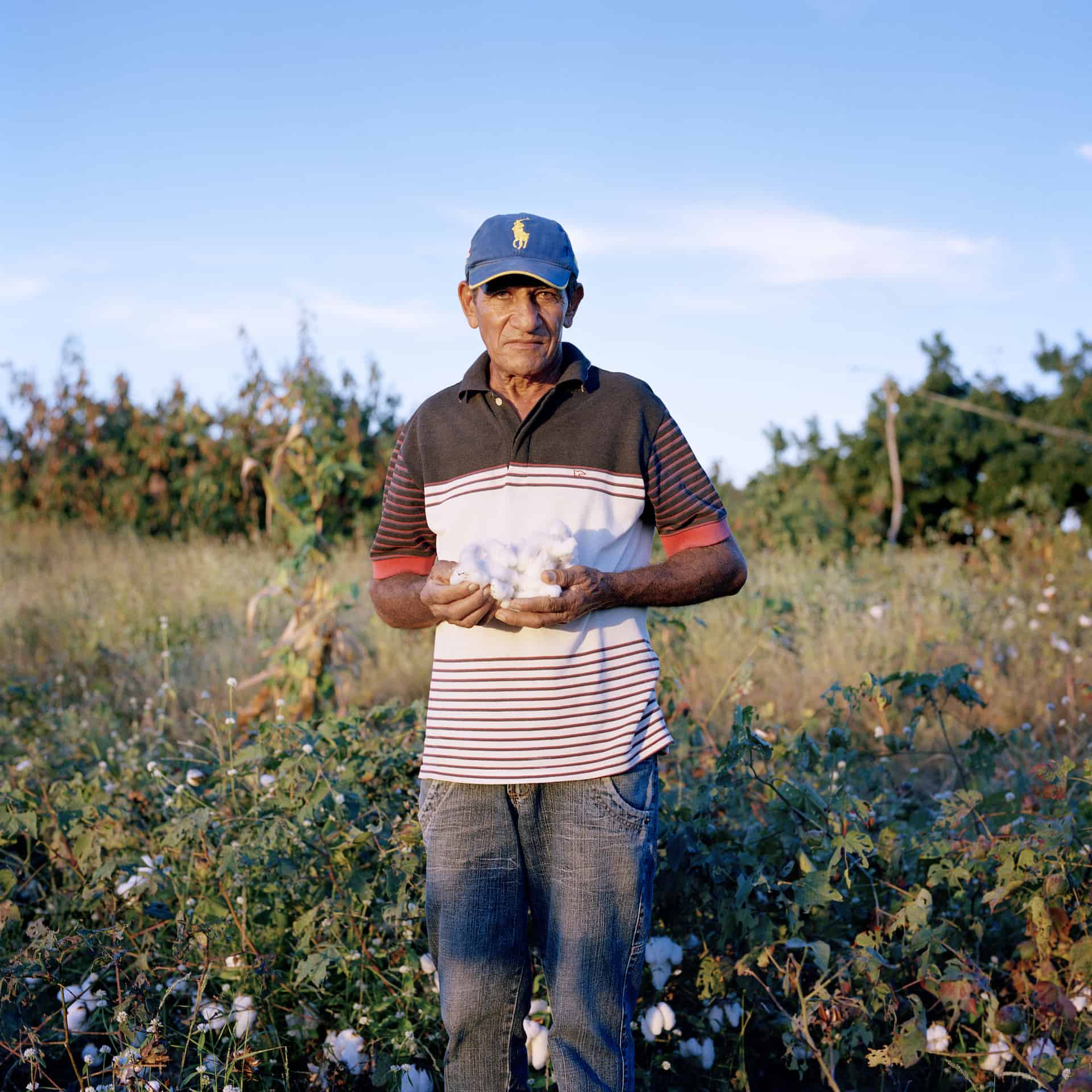 What is the impact of your work on biodiversity?
Since 2004, VEJA has been buying organic cotton from farmers that practice agroecology in Northeast Brazil. The farmers plant according to agroecological principles using techniques and practices that increase biodiversity and soil fertility, including multiple cropping, crop rotation, intercropping, and biological pest control, among others. Moreover, as per the contract VEJA signs every year with the organic cotton associations, farmers must plant at least five different crops, of which one must be a legume that will ensure nitrogen fixation in the soil, and cotton cannot exceed 50% of the area planted. All of these initiatives ensure richer biodiversity in the area.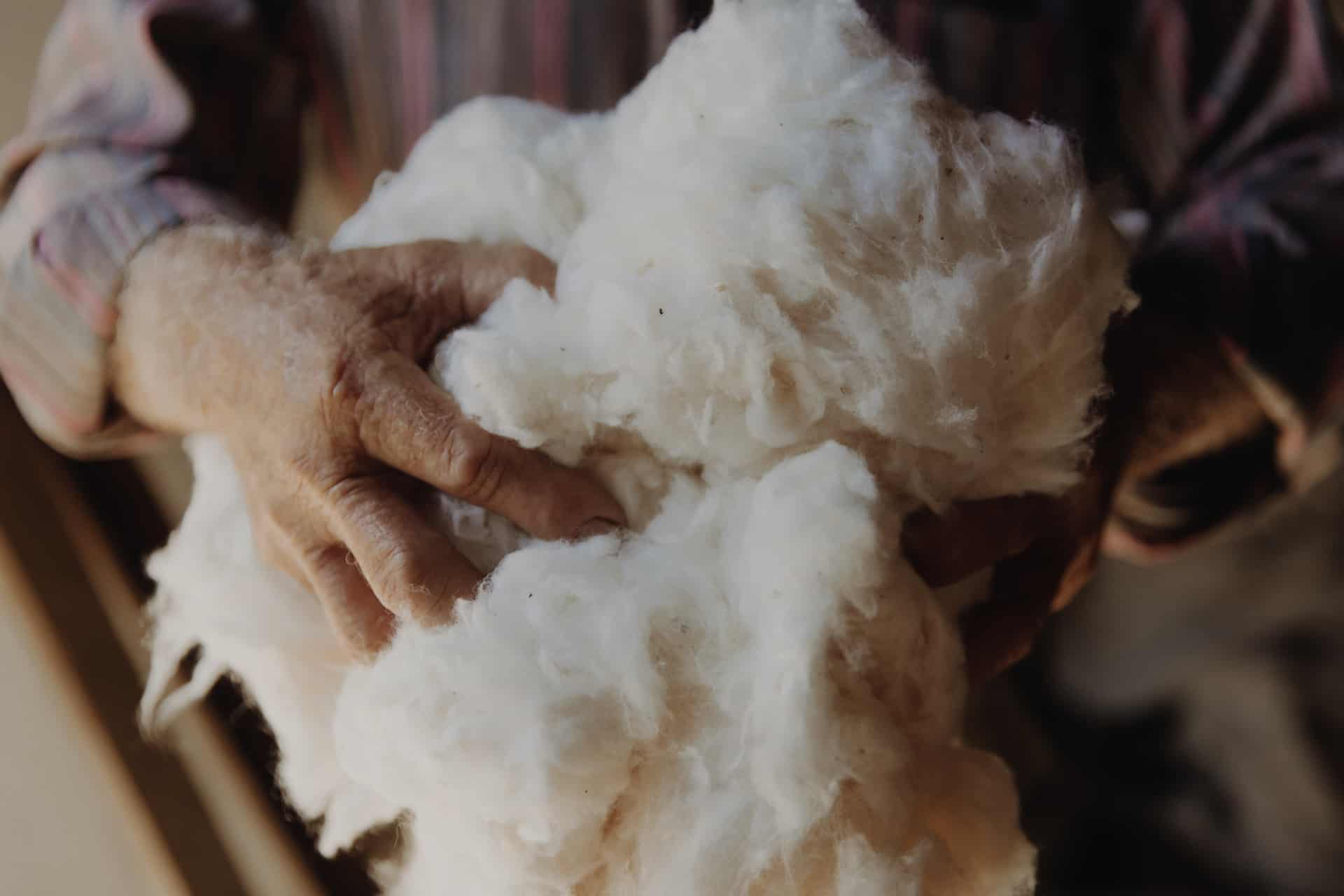 How do you ensure the efficient use of water? 
The farmers in Brazil are based in the semi-arid, which is characterized by low humidity and low volumes of rainfall. Due to its scarcity, the use of surface water and water from reservoirs are restricted to human consumption. Rainfall is the only source of irrigation used by the farmers, and since cotton is a water-intensive crop, the harvest is extremely dependent on climatic factors. In the past, VEJA experienced a shortage in supply due to a drought which affected cotton production.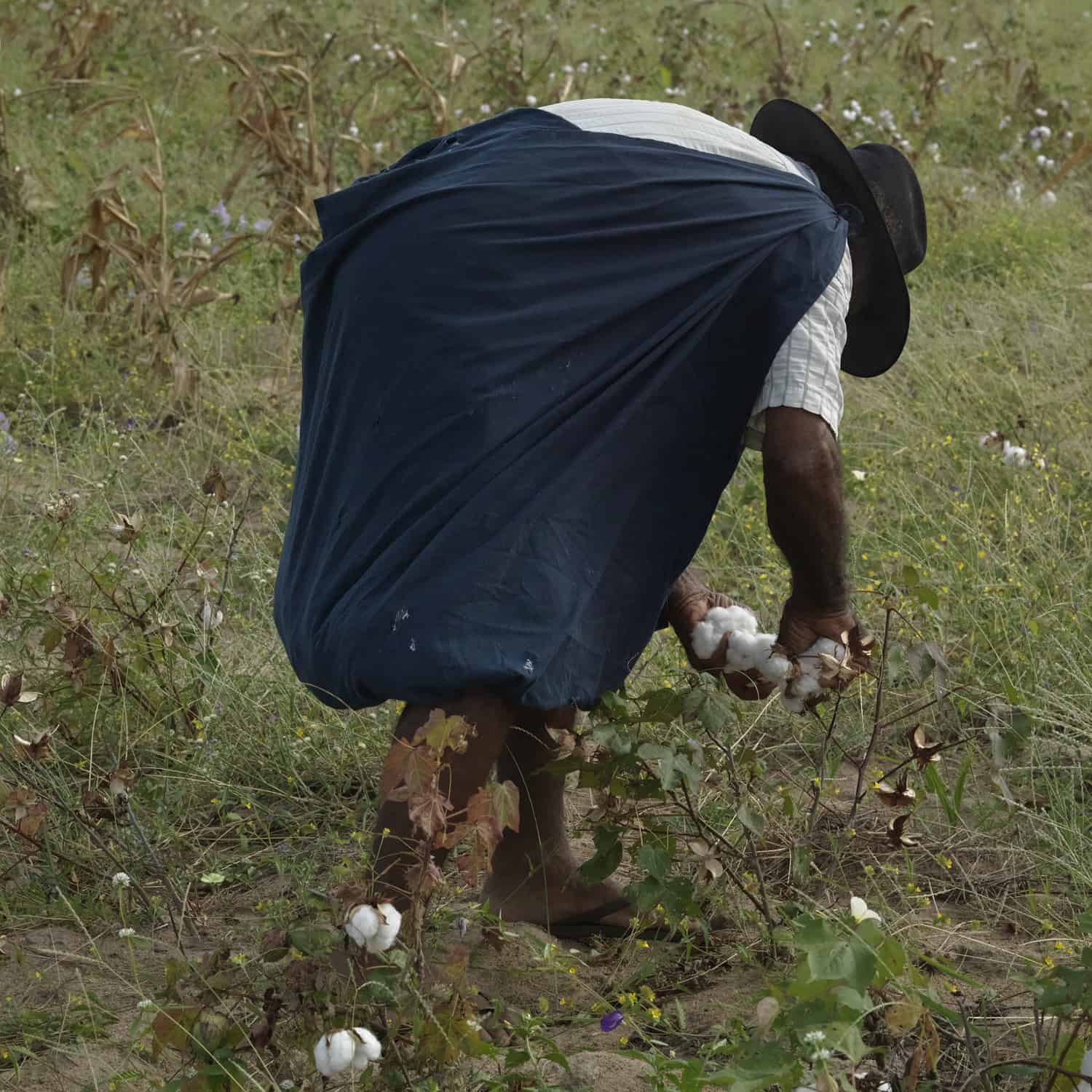 What is the impact of your work on farming communities?
In 2020, VEJA paid a price of R$13,20 per kg of cotton lint, which is, on average, double the price of the commodity. Additionally, we paid a premium, on average, of R$2,00 per kg for the farmer based on agroecological criteria to stimulate regenerative practices. We also paid a premium of R$2,50 to associations to support logistics and operations.
Impact & Compliance Manager
Website:
https://project.veja-store.com/en/single/coton
Latin America and the Caribbean|Western Europe