ABOUT
Climate and nature are interconnected.
The health and future of our planet are dependent on nature. If we're going to mitigate climate change and its devastating effects on humanity, we've got to protect and conserve biodiversity too.
GOALS
Biodiversity should be a focus area for brands.
Many fibers and materials used in the fashion and textile industry today come from farms and forests. Brands are dependent on the healthy, functioning ecosystems needed to produce them, as well as on non-renewable, fossil-based resources. Supply security depends on individual material sourcing efforts and investments as well as collective, landscape-level action.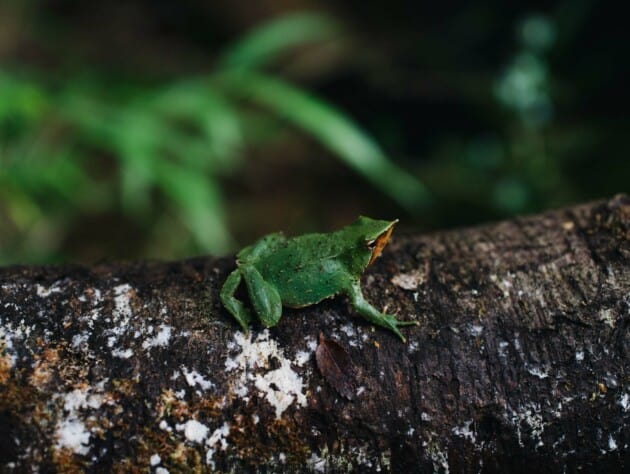 INSIGHTS
Biodiversity in numbers
Our Biodiversity Benchmark is the first global baseline for the industry to track the engagement companies are making to understand and address their impact on the natural world. Here's a snapshot from the 157 companies that took part.
Participating brands that have publicly committed to addressing their impact on biodiversity.
Participating brands that are making investments to improve biodiversity.
Participating brands that have a biodiversity strategy in place.
SPOTLIGHT ON
The Biodiversity Insights Report
The Biodiversity Insights Report uses data submitted through our Biodiversity Benchmark.
LEARN MORE
Dive deeper into materials and standards
We're lighting the way to a more climate-friendly future for the industry by defining the criteria for preferred materials and helping brands understand where they come from.
get involved
Take advantage of existing infrastructure.
Use our benchmark to report your action on biodiversity and align your efforts with global initiatives.